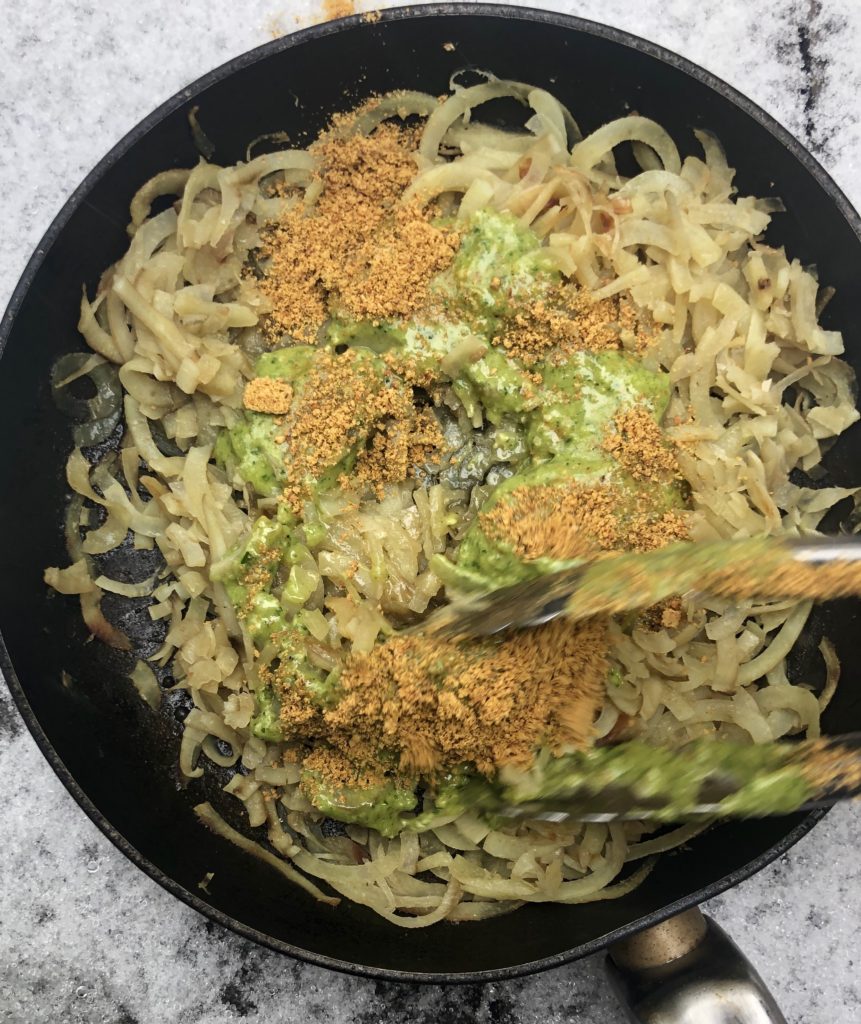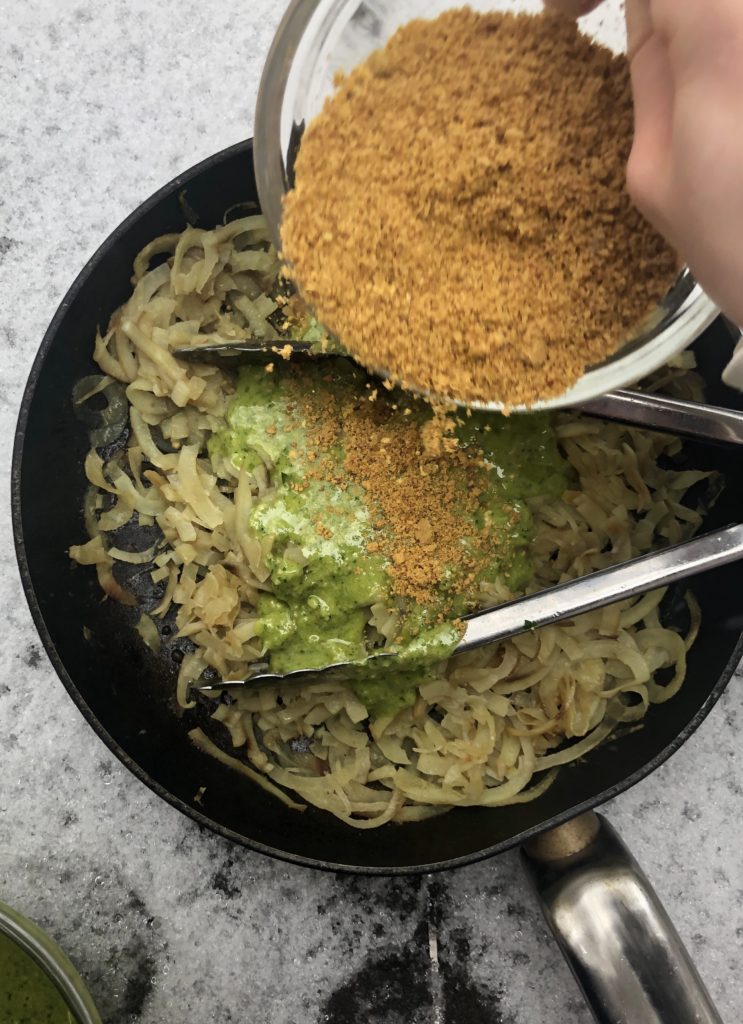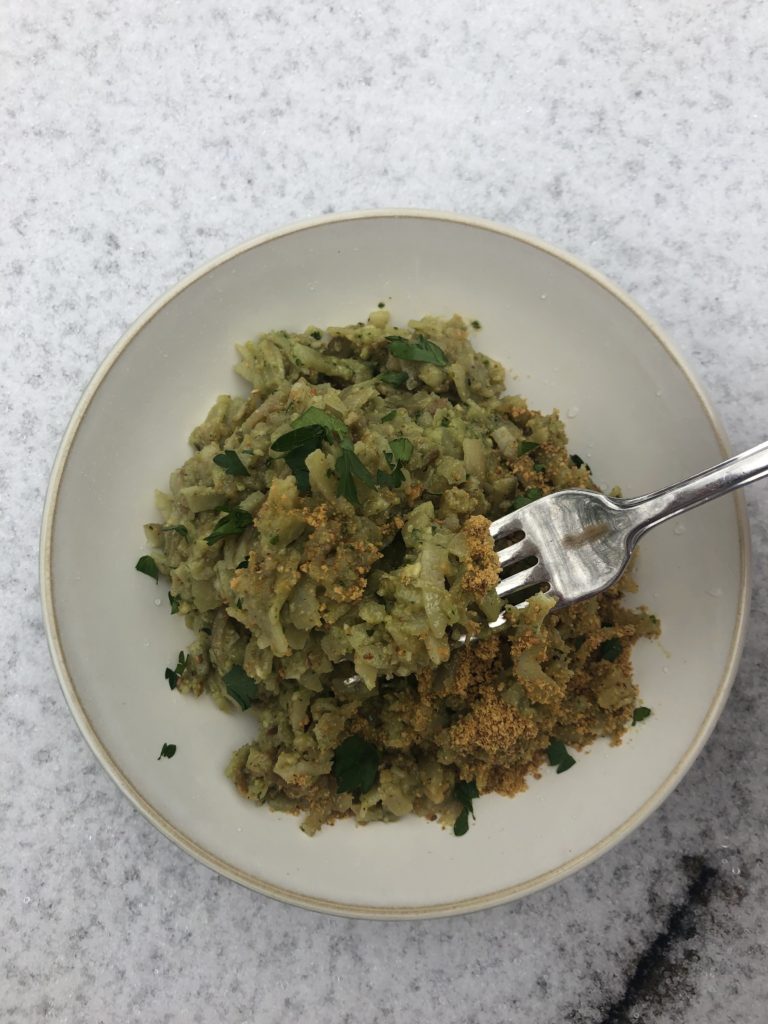 This is one of those meals that you just want to keep going back for more and more and more (and believe us, we did many times). This recipe is everything we love in one bowl: sweet potatoes (I swear we eat about 2 each a week), roasted garlic (our new obsession), parsley (our favorite herb), nutritional yeast (I don't think anyone could eat as much of this as we do), and almonds (we go through about 5 bags of slivered almonds a week…). So we hope you enjoy this and keep going back for more!
Makes: 2-3 servings
What You'll Need
For the Sweet Potato Noodles:
• 1 large sweet potato (you can use white or orange for this recipe)
• 2 tablespoons olive oil
• 3/4 cups water
To Make
Wash the sweet potato then cut off the ends. Spiralize using the noodle setting of your spiralizer. In a medium sized pan, add the olive oil and sweet potato and sauté for 5 minutes. Add the water and cover, steaming for 10-12 minutes. Make sure to stir every few minutes.
Note: if there is extra steaming water, gently pour it out of the pan.
For the Roasted Garlic Parsley Sauce
• 5 large cloves garlic
• 1/2 washed and coarsely chopped parsley
•1 1/2 teaspoons apple cider vinegar
• 2 tablespoons milk
• 1/4 teaspoon maple syrup
• 1/4 cup slivered almonds
• 3 tablespoons full fat greek yogurt
• a pinch of salt
To Make
Put all ingredients into a (small) food processor and blend until smooth. Set aside. 
For the Vegan Parmesan:
1/4 cup + 2 tablespoons roasted almonds
1/4 cup nutritional yeast
1/4 teaspoon salt
1/8 teaspoon dried mushroom powder
To Make
Put all ingredients into a (small) food processor and blend until the consistency is like that of grated parmesan.
To assemble the entire dish, gently mix the noodles and sauce adding the parmesan as wanted. Then enjoy!
-Emily & Lyla