Gazpacho is like a liquid salad and is technically made with tomatoes.   We don't use tomatoes for this Gazpacho, but it is like a liquid salad and easier to eat than regular salad!  Our Suja Gazpacho is easy to make, and in the end is so refreshing. Emily and I love all of the ingredients so knew they would taste great in our Suja Gazpacho. We have only ever had or made red gazpacho though so this was a new fun one to try. Emily and I are so ready for some tasty summer soups, and this is a great way to start it off. Scroll down below pictures we have our recipe.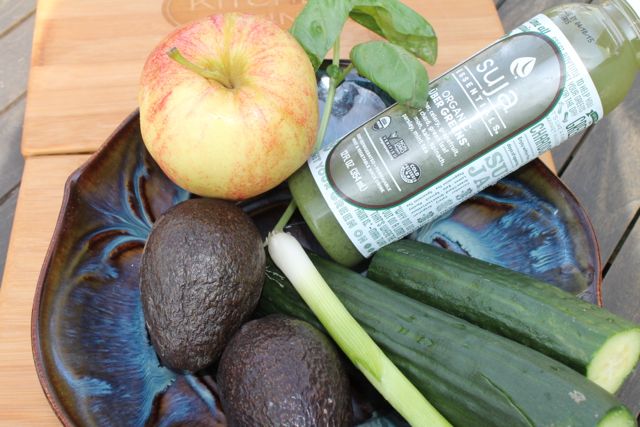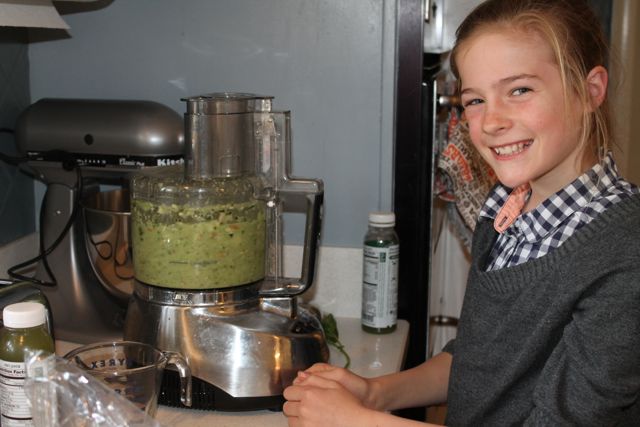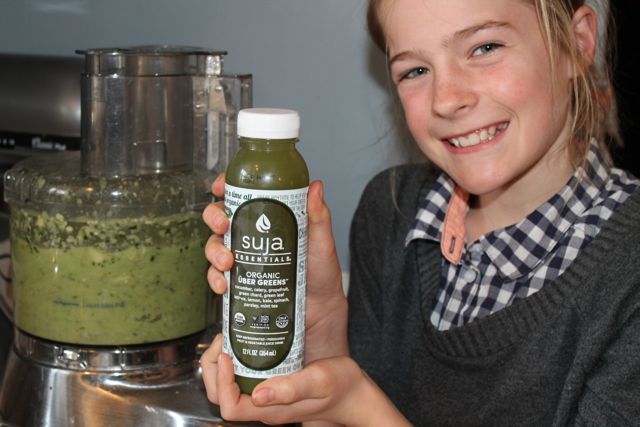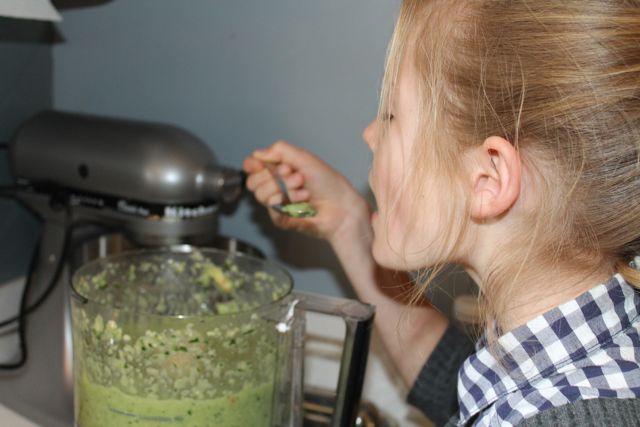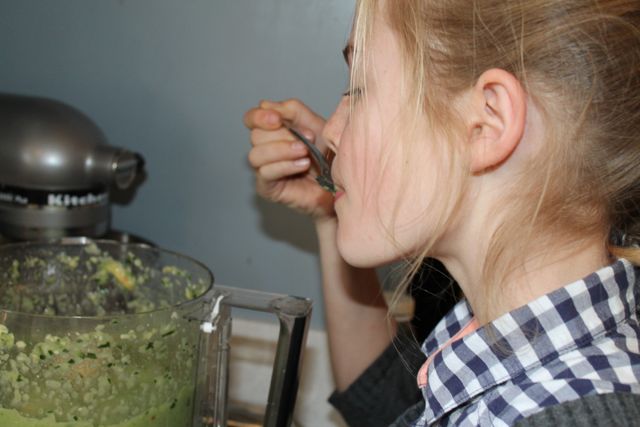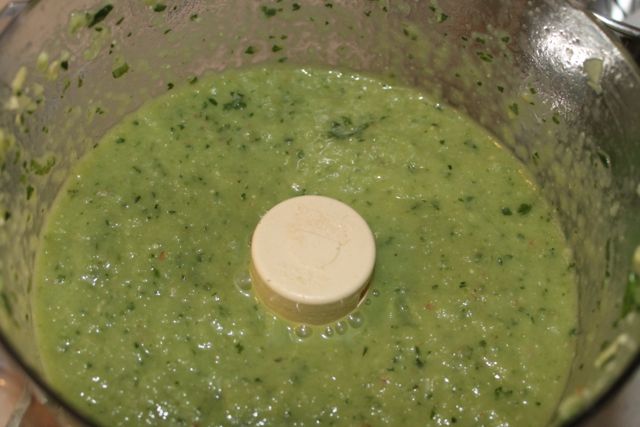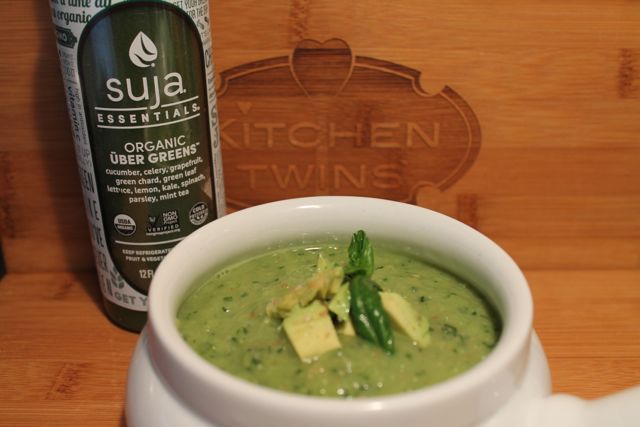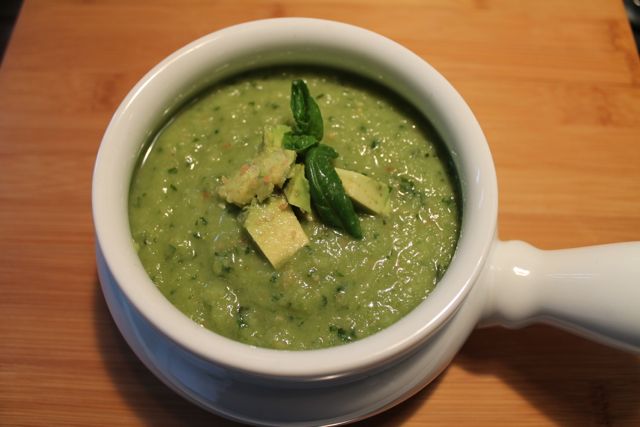 1 long seedless cucumber

1 avocado (plus 1 more for topping)

1 apple

8oz Suja Organic Uber Greens

1 scallion

10 Basil Leaves (plus a few more for topping
Instructions:
Put everything in a food processors until smooth. 

We did not peel the apple or cucumber. 

We topped the soup with more avocado and basil leaves.

Makes about 3 servings ( we actually made a second batch of this right away because we loved it so much). You will need 2 bottles of Suja to double.

Delicious!!!
This is vegan and gluten free and very healthy!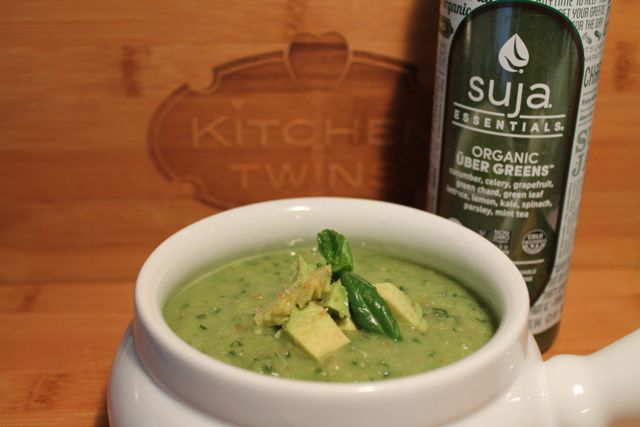 Have a great day!
Lyla and Emily, The Kitchen Twins