Emily and I love whipped cream,  SUJA and coconut so we wanted to put them together. This whipped cream is dairy free and also vegan and gluten free.  It will take a little thinking if you want to make this because you really want to chill the can of coconut milk for many hours or overnight. Why? Because then the milk separates from the solids and the solid part is what you use to make a nice thick whipped cream. Enjoy our pictures. Scroll down for the recipe.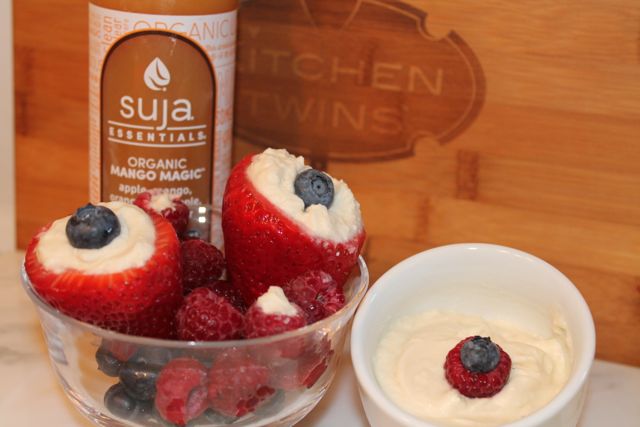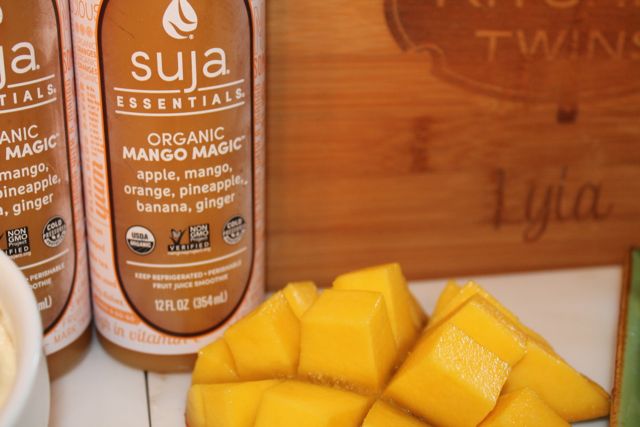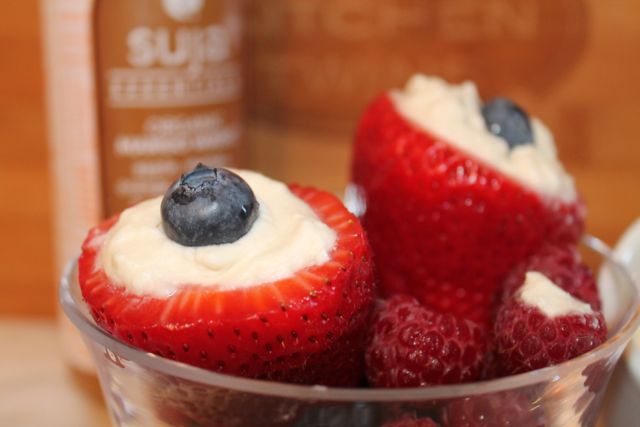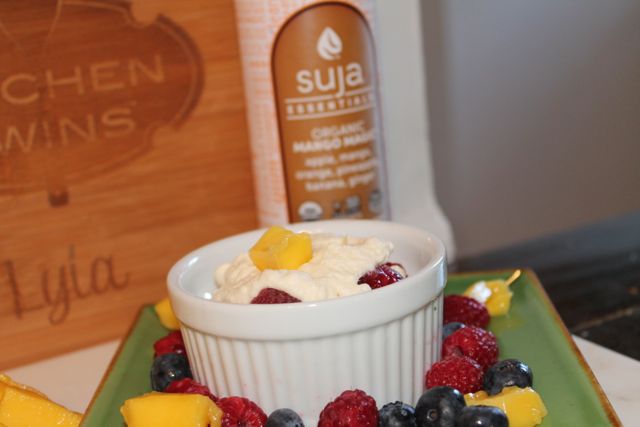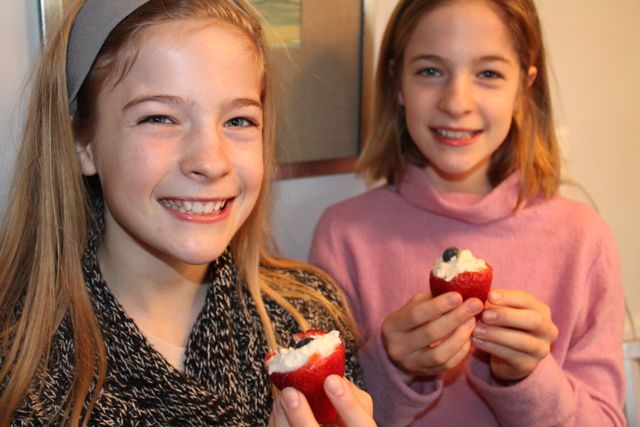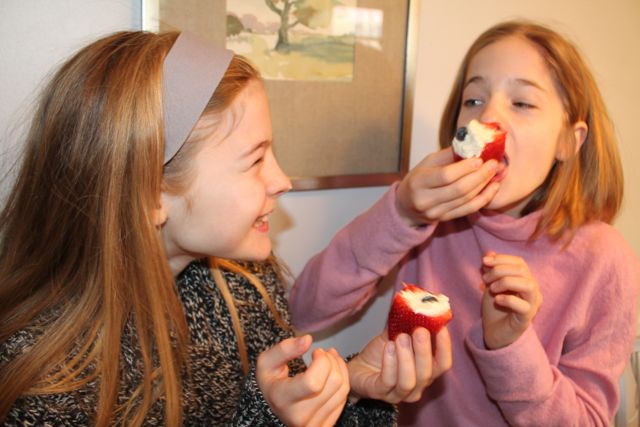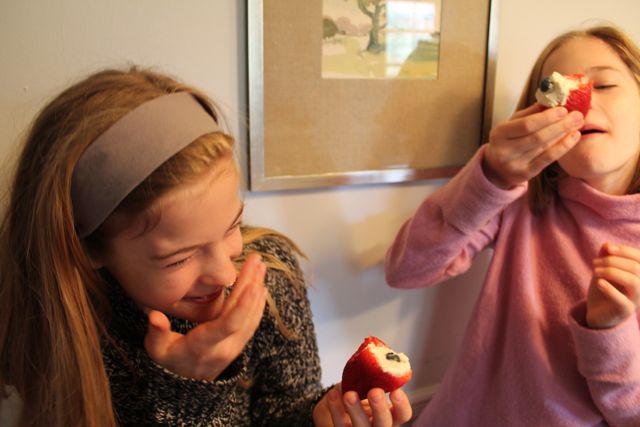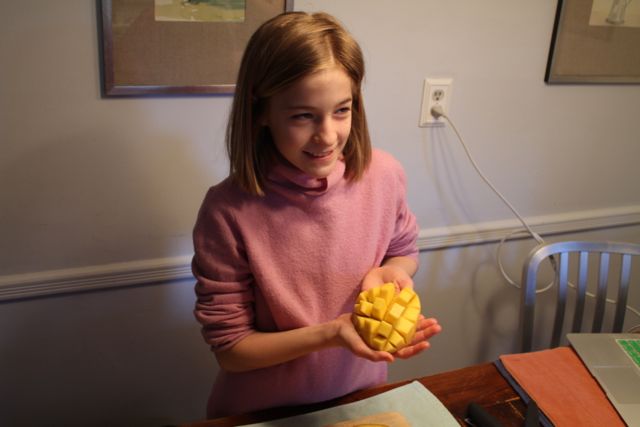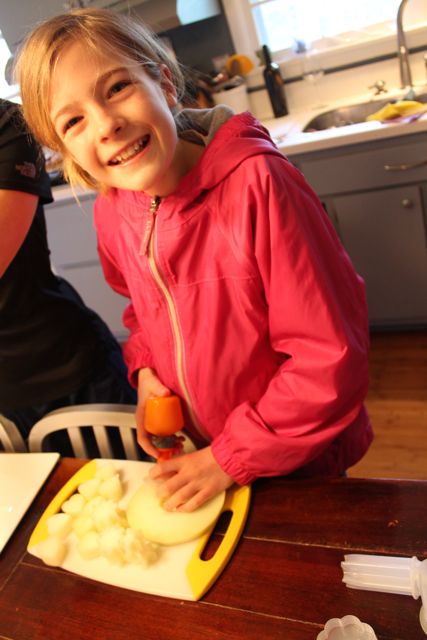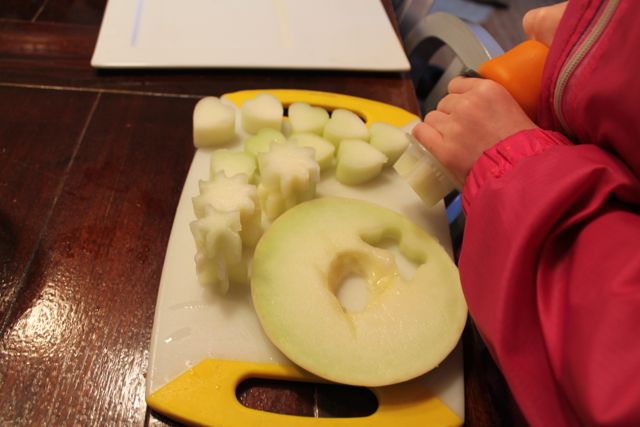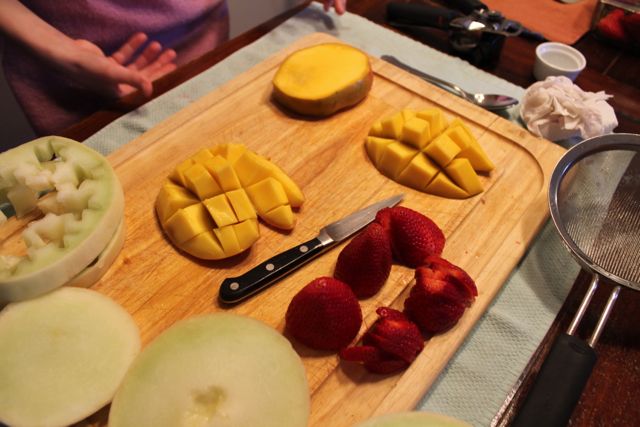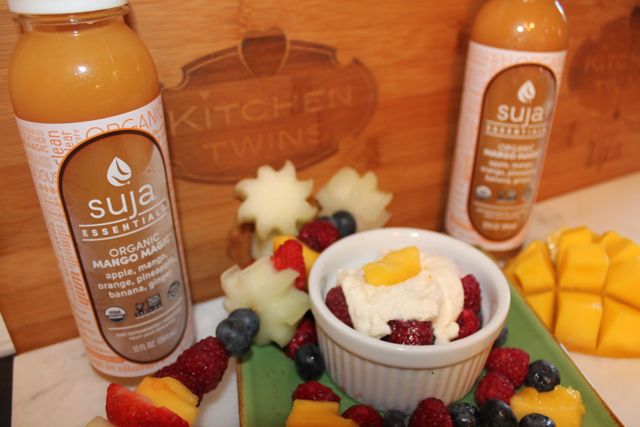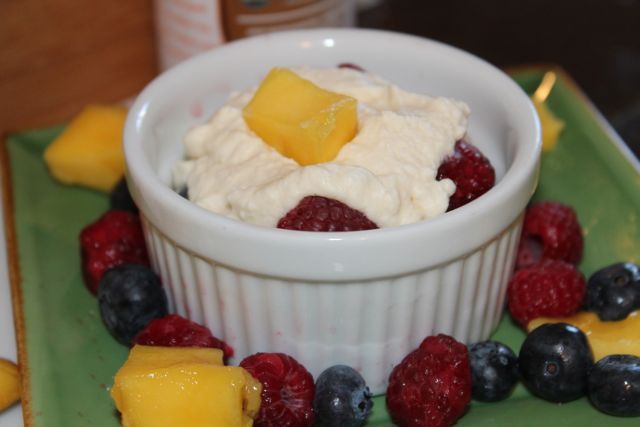 Ingredients:
1/4 Cup  SUJA Organic Magic Mango
1 Can Full Fat Coconut Milk (no gums or thickeners or it won't work because it won't thicken for whipped cream)
Instructions:
Chill Can UPSIDE DOWN over night
When ready to make whipped cream, chill the bowl you are going to make the whipped cream in the refrigerator or freezer until it's cold. You can use a stand mixer or hand out mixer. We used a stand.
NOW this is important – take can out of refrigerator and flip the can upright. Open at the top. Pour the liquid out and then scoop all of the hardened coconut milk into your chilled mixing bowl. Mix on high for about 2 minutes and then stream in the SUJA Mango Magic and mix for another minute.  You might need to stop mixing and scrape down sizes. It will be thick. But it won't go high up like a a heavy cream whipped cream.
You can eat right away or keep in refrigerator for a couple days.
This makes about 3/4 cup of whipped cream.  A little goes a long way.
How we ate Our Suja  Magic Mango Coconut Whipped Cream:
Used as dip for fruit
Stuffed strawberries with the whipped cream
Topped Coconut Bliss Naked Coconut ice cream
And of course, licked the bowl
Enjoy!
Lyla and Emily, The Kitchen Twins