This is a really delicious and different kind of salsa that we love with homemade cinnamon chips. We first tried fruit salsa when our friend Bella brought it to our Yoga Veggie Potluck party. Everyone loved it. So we were inspired by her recipe and made our  fruit salsa with different fruits and Suja Organic Berry Nana!  This is one of our favorite Suja's so you can imagine this fruit salsa went really quickly.   Scroll down for recipe.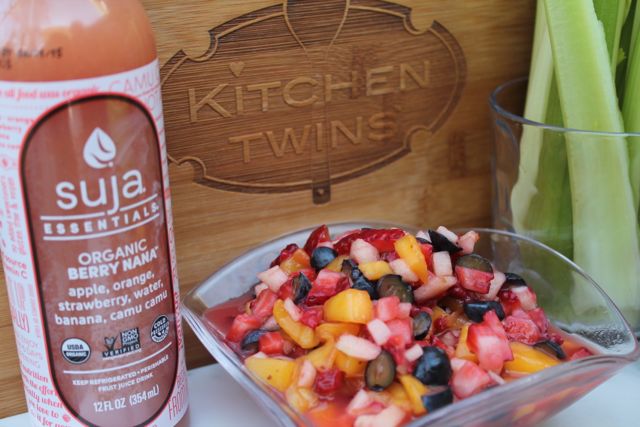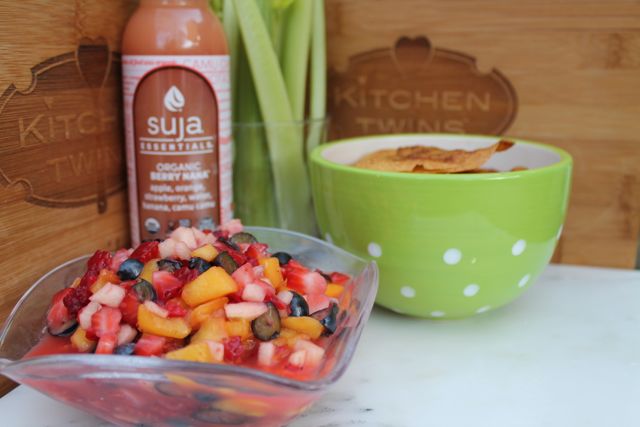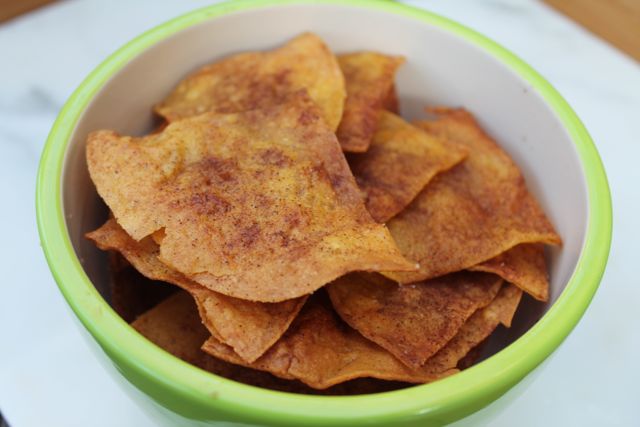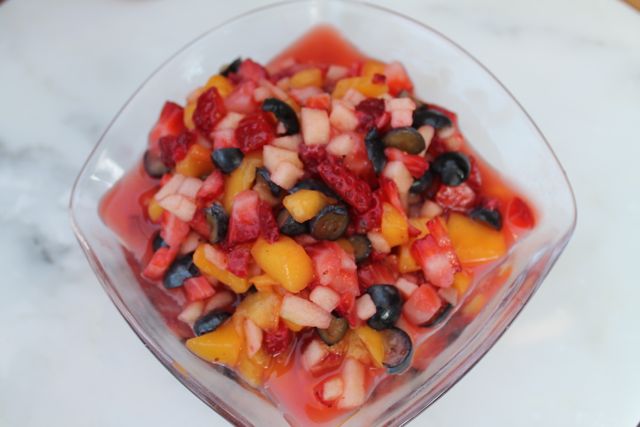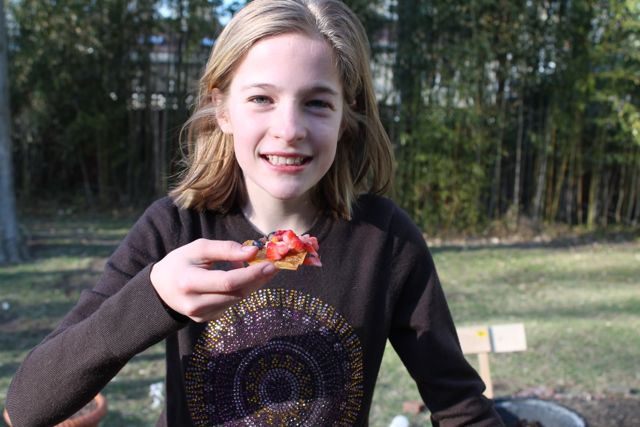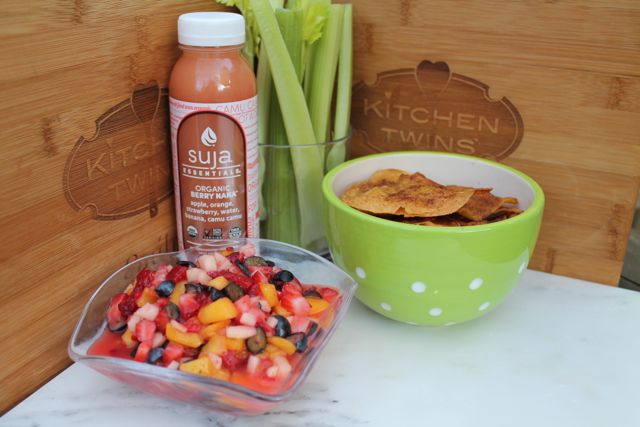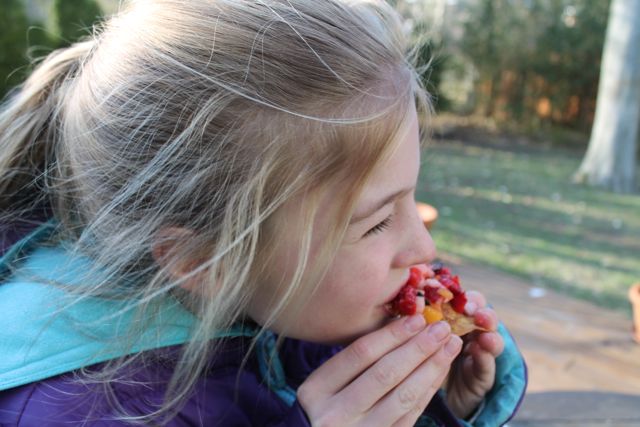 Ingredients for Fruit Salsa
1/4 cup Suja Essentials Organic Berry Nana
1/2 cup chopped apple
1/2 cup chopped mango
1/2 cup chopped strawberries
1/2 cup chopped blueberries
Instructions: Mix all ingredients together.
Ingredients for Cinnamon Chips:
8 soft Corn tortillas
Coconut Oil
Cinnamon
Instruction: Melt the coconut oil and brush both sides of the corn tortillas and sprinkle lightly with cinnamon. Cut the tortillas in quarters). Put on a cookie sheet. Bake at 400 for about 4-6 minutes per side until crispy!
We also served with celery, but the bowl of chips went much faster!
You can do any fruit combination you want.
This is gluten free, vegan, healthy and very delicious.
Enjoy.
Emily and Lyla
The Kitchen Twins