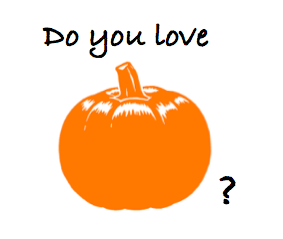 We are pumpkin obsessed and would eat pumpkin pie for breakfast and don't really see any reason not to except our parents say "ah…no". So we came up with this really tasty pumpkin pie pudding that is healthy and so we eat it for breakfast, snack, dessert, or whenever. We use chia seeds to make it into pudding. What is Chia? It's a seed and it is a good source of calcium, protein, magnesium, fiber and omegas 3s.   It comes from South America and it is very popular with athletes and vegetarians because it is a big source of nutrition. Also, it has a quality that thickens things and that's how it turns this into pudding. The texture is kind of like tapioca or rice pudding.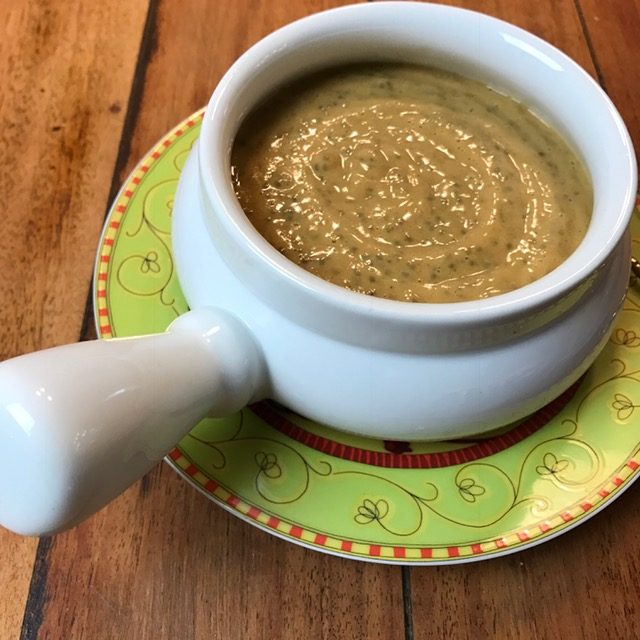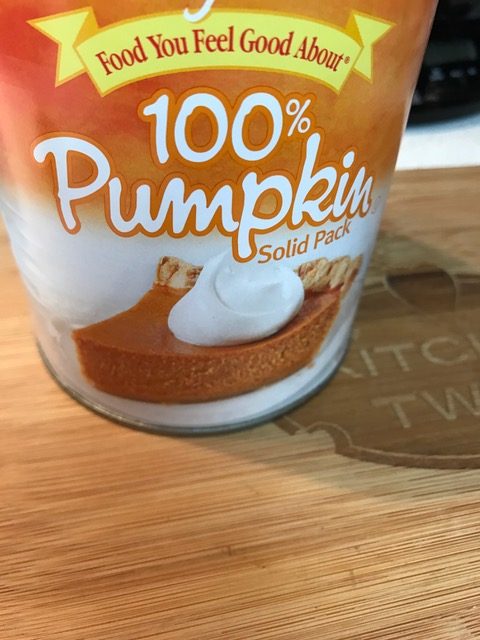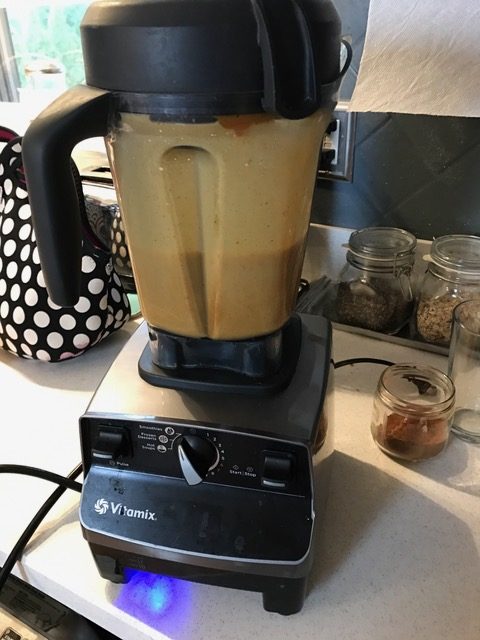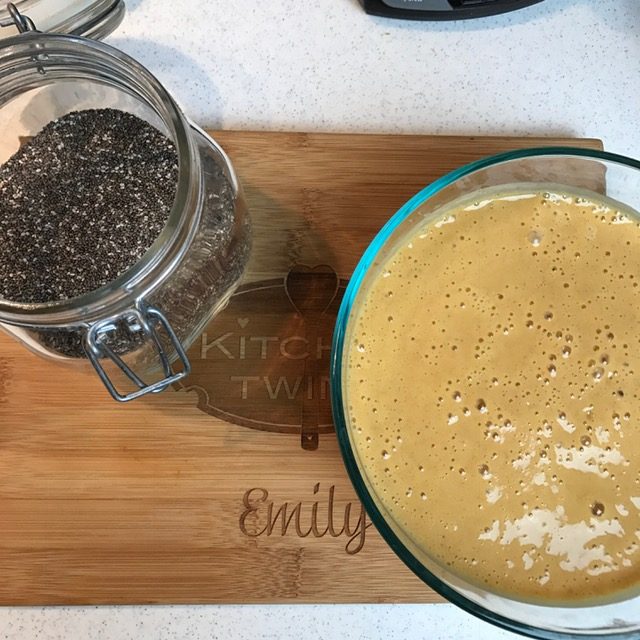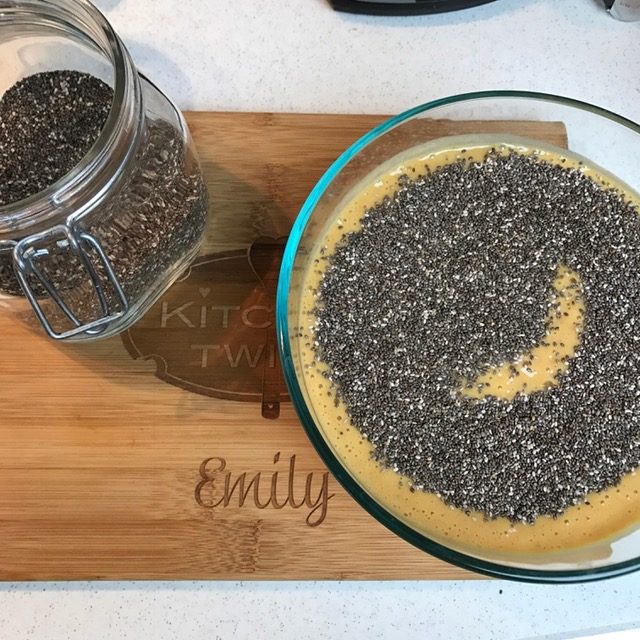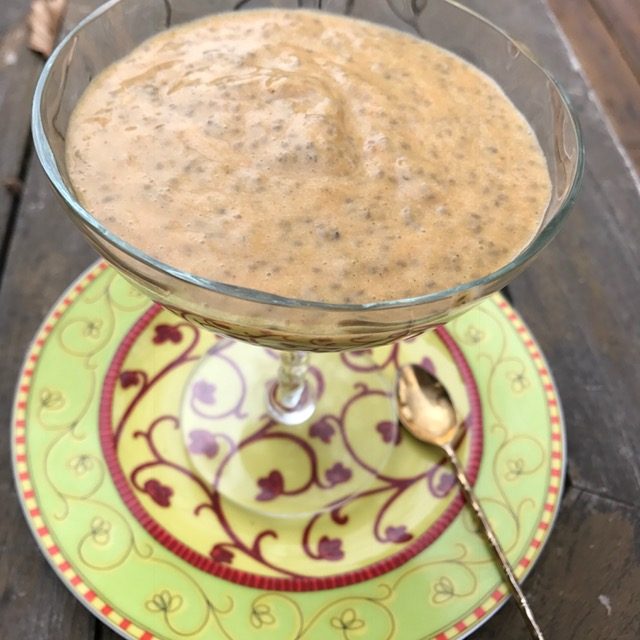 Ingredients:
2 cups milk (we use plain almond milk)
2 ripe bananas
3/4 cup pumpkin from the can  (the plain kind)
1 teaspoon pumpkin pie spice
1 Tablespoon maple syrup
1/4 cup PLUS 1 Tablespoon chia
Instructions:
In a blender, blend together milk, bananas, pumpkin, pumpkin spice and maple syrup until it's smooth like a smoothie.

Don't add the chia to the blender.

Pour the "smoothie"  into a tupperware that has a lid.
Mix in the chia into the smoothie (make sure you mix well because chia likes to clump together)
Refrigerate for 1 hour.
Enjoy…you will see that the chia turns it into pudding and it's good
This is vegan and gluten free but you can use regular milk in this too.
We hope you enjoy Pumpkin Pie any time now  🙂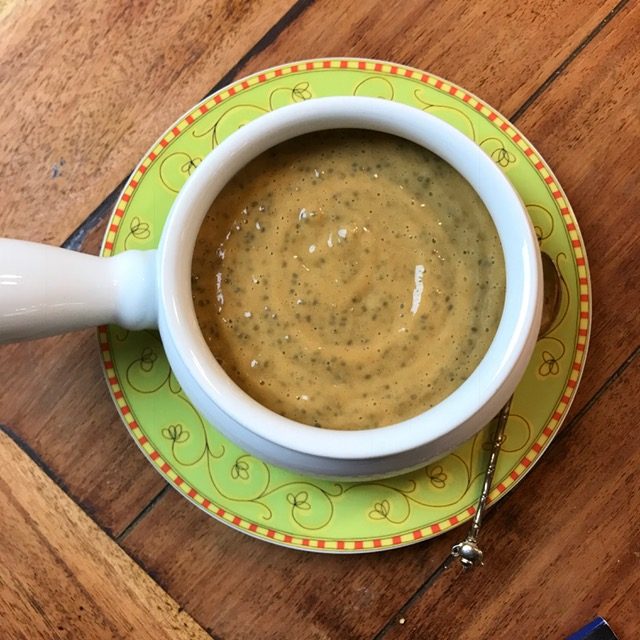 Emily and Lyla
the Kitchen Twins