When I was little, my family made pressed grilled cheeses' a lot. And now, I have recreated them, except a little differently…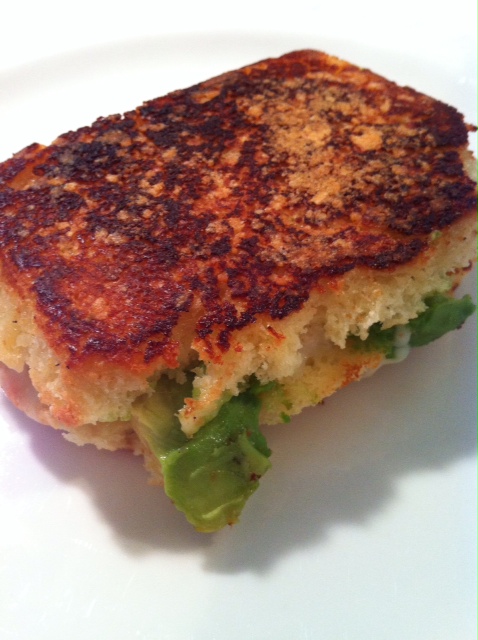 For 1 sandwich You Will Need:
-2 pieces of no crusted bread (so you can push it down thin). We use gluten free Whole Foods brand.
-Parmesan (without animal rennet)
-An avocado half
-Fresh mozzarella (or any other cheese if you prefer something else)
-Butter
-Olive oil spray
To begin, lightly toast your bread. Second, butter one side of each piece of bread. Then, sprinkle parmesan on the butter and knead in/push it into the bread with your hands. Next, sprinkle mozzarella on the inside (the side with no butter or parm).  After that, place as much avocado as you please. Take your spray and spray a grill pan, put your sandwich in, and cook until golden.
TIP: use the top of a sauce pan to press down on the grilled cheese, letting it sit on top while it's browning.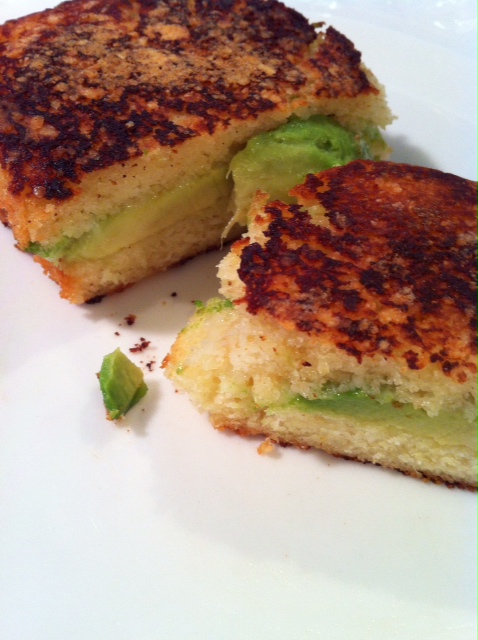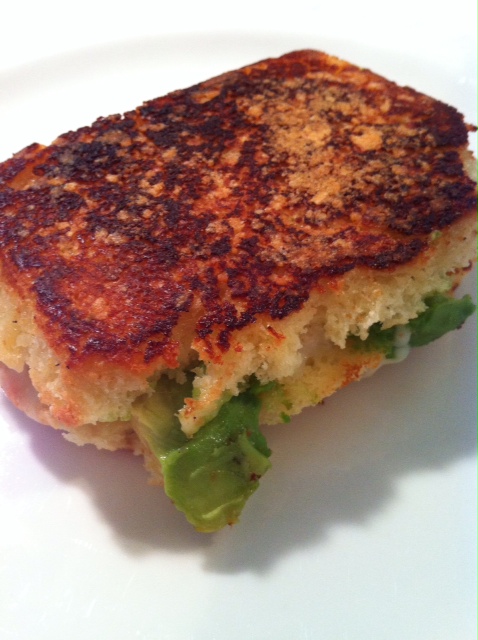 Enjoy,
Emily