Granny's Pancakes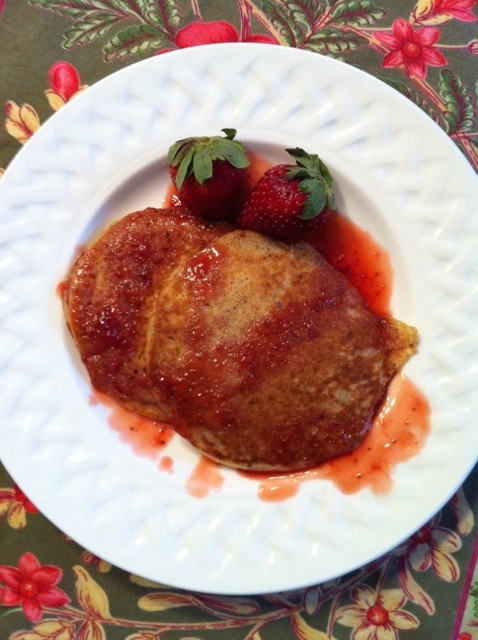 Here is a recipe passed down from my great grandma to my mom. We updated it a touch and they are as delicious as when my mom enjoyed them when she was young (and a touch healthier)!
You will Need:
1 cup almond milk
1 egg
1 tablespoon coconut sugar
 1 tablespoon oil
1 scant cup flour (we use gluten free Pamela's)
2 teaspoons baking powder
2 tablespoons flax, hemp, or 1 of each.  (This is not in Granny's original but you get better protein when you add this)
Whisk together first 4 ingredients. Then add the last 3 ingredients to the wet mix and mix until creamy and smooth. Turn on your stove on low heat; grease your pan. Splash water on pan and if the water sizzles you know pan is ready and hot.
Pour any size shape on the pan and flip when starts to bubble. Keep doing until batter is gone. Now you have yourself Granny's pancakes with Emily & Lyla's touch!
Simple Strawberry Sauce! 
This recipe was made one morning when our family was out of maple syrup. Here is the most simple sauce…
You will need:
1/4 cup organic strawberry jam
2-3 tablespoons water
Get a small sauce pan, turn on stove to low heat and add in jam and water and stir.  Let it get hot and start to bubble and let it bubble lightly for about 1-2 minutes. Your jam will start to become syrup like.   Now you have a strawberry sauce to drizzle on your pancakes or waffles!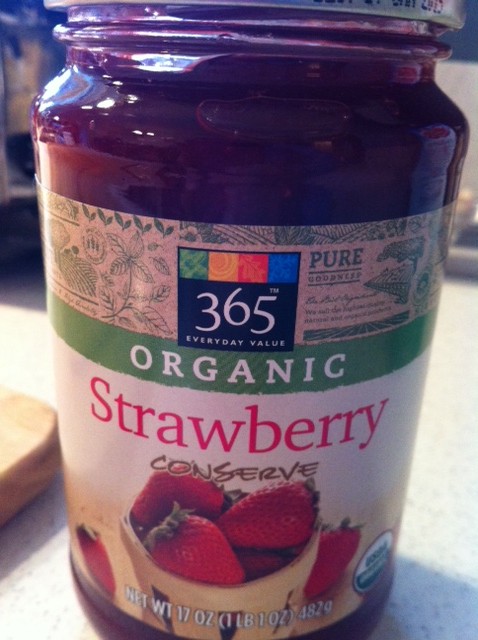 Enjoy,
Emily : )