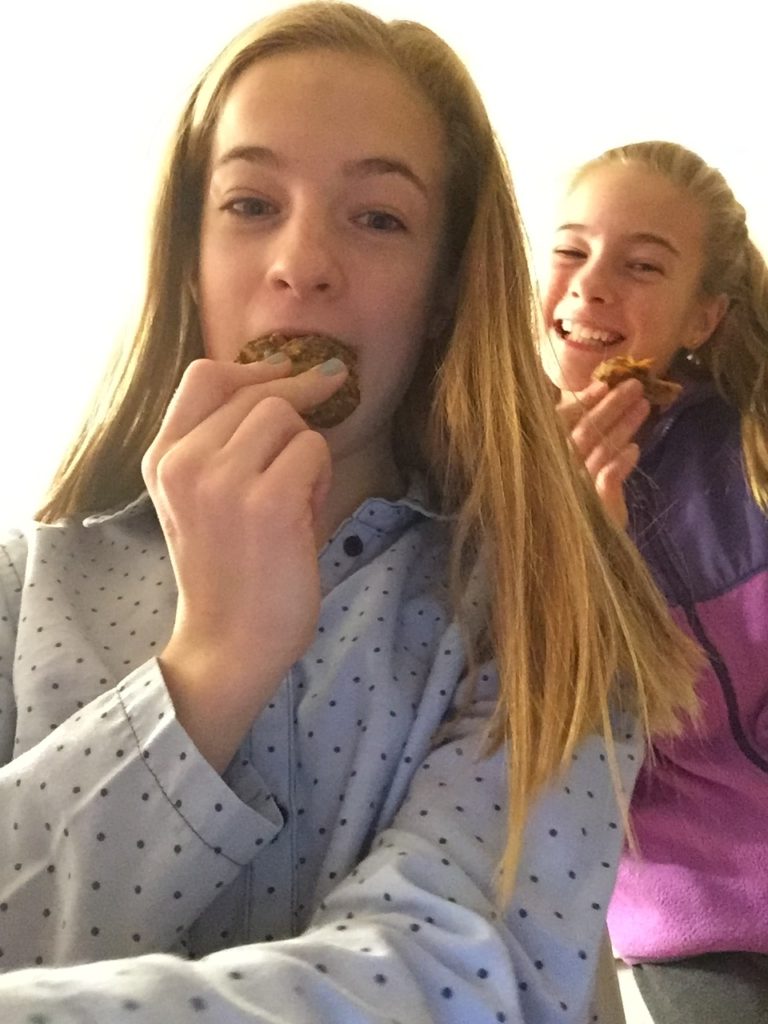 These muffins are amazing.  They are very moist and light. You can make this with eggs or chia seeds. We use chia a lot in baking and sometimes that's just because we like the chia texture or because we ran out of eggs. We hope you like this recipe too! This recipe post was first published we think 3 years ago and above is a photo of us eating them today. Below are our not so great photos when we were just learning how to do this ( :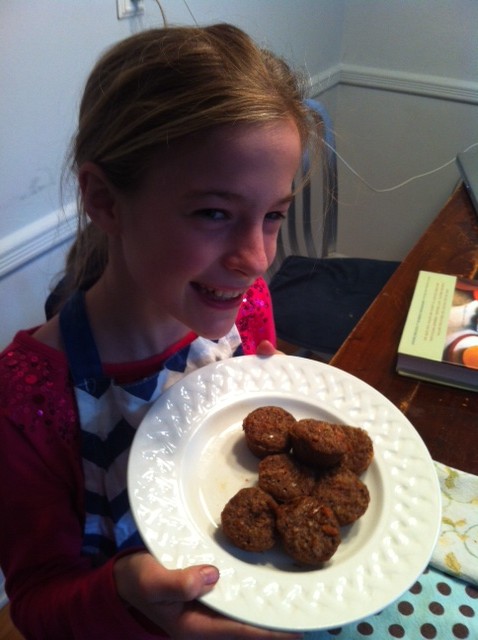 Ingredients:
3/4 cup oat flour 

a few shakes of sea salt

¼ teaspoon baking soda

1 teaspoon cinnamon

2 eggs or 3 chia eggs (3 tablespoons of chia and 9 tablespoons of water, stir and let gel for 5 minutes)

¼ cup vegetable oil

¼ cup maple syrup

1 cup grated carrots (this was about 2-3 carrots or full cup of baby carrots) 
Instructions:
Preheat oven to 350 degrees.

In a bowl mix the oat flour, salt, baking soda, cinnamon.

In a bigger bowl blend eggs (or chia eggs), oil, maple syrup and vanilla

Shred the carrots in a food processor (save the extra carrots to put in a sandwich wrap!)

Add dry mix to wet, stir and then stir in the shredded carrots

Grease a muffin tin and fill with batter.

Bake for 10-12 minutes for mini muffins and 15-18 for large muffins and then cool a bit and serve.