Eggs with Sweet and Spicy Pineapple!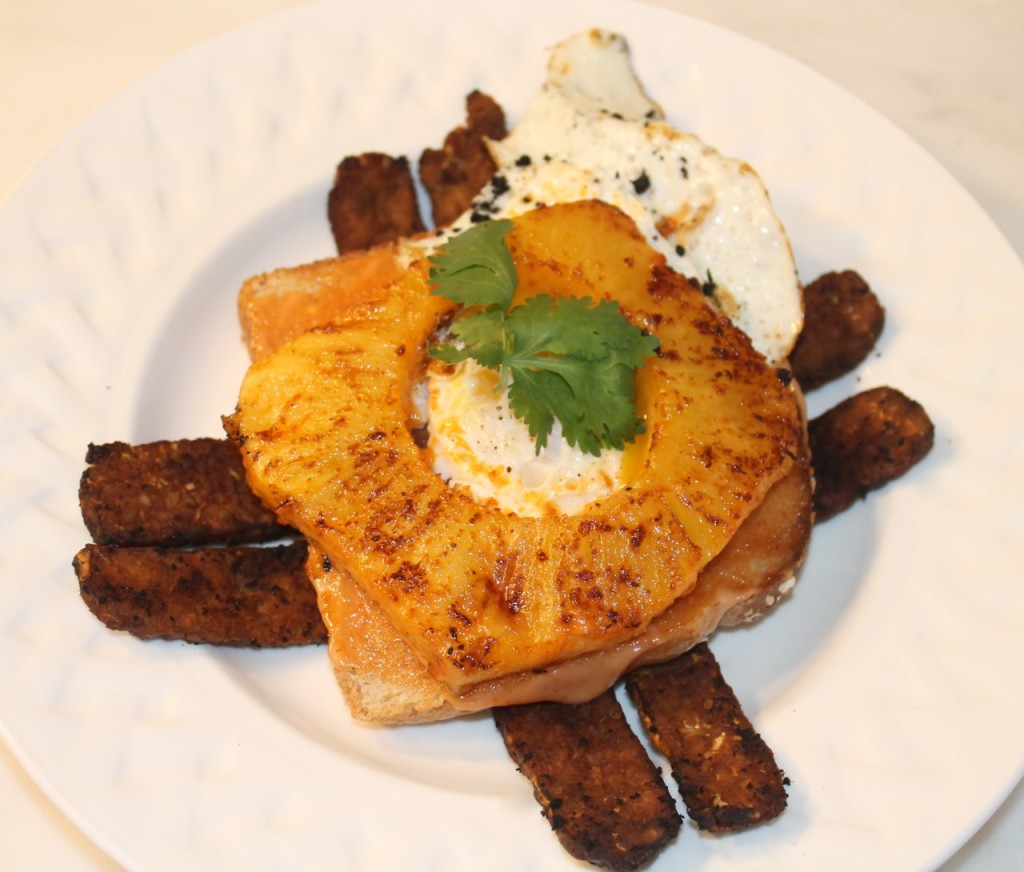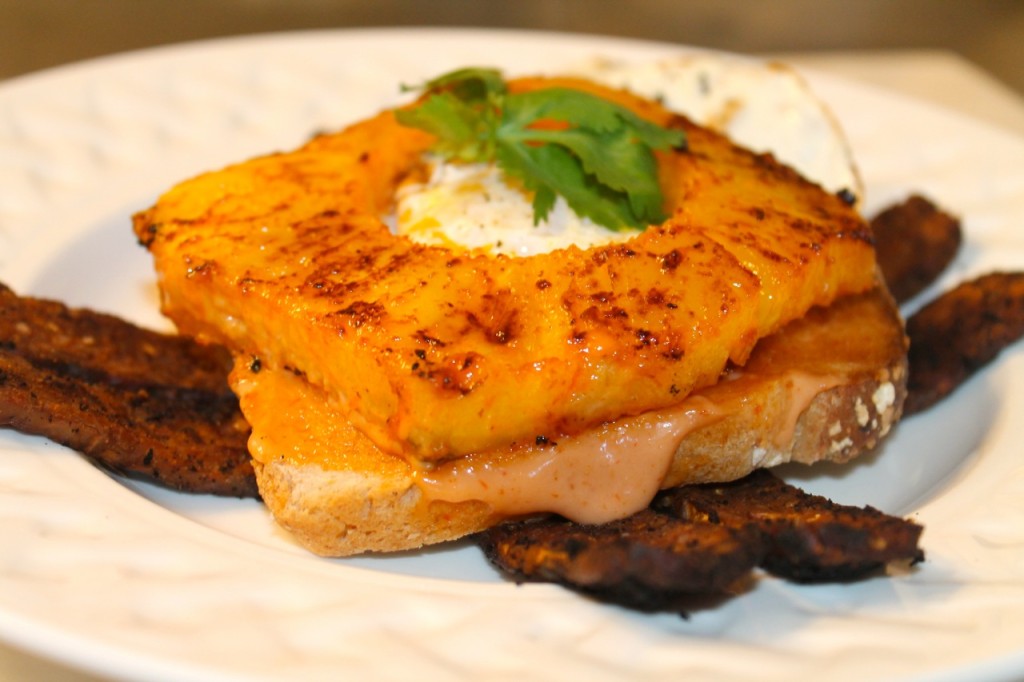 Emily and I love to give each other Chopped baskets, and one time she gave me pineapple, sriracha, tempeh, and mayo. I thought well grilled pineapple is good, so that's just what I did for the main accent what I turned into an open faced breakfast egg dish that combines the Three "S's" of deliciousness: sweet, savory, and spicy. I hope you make this. It has become one of our favorites and it will be served to my mom on Mother's Day. That's how much she likes it.
Serves 4
Sauce Ingredients
1/2 cup mayo
2 T ketchup
1 Tablespoon sriracha hot sauce (we love Sky Valley)
1 pinch salt
1 generous pinch paprika
1/2 garlic minced
Instructions:
Mix all ingredients together in a bowl and set aside.
Eggs Ingredients
4 Pineapple rings
4 pieces of toast
4 eggs
The homemade sauce
Vegan bacon (or whatever kind you want, we use smoked maple tempeh)
Cilantro (optional)
Instructions::
Coat the pineapple rings in the spicy sauce
In a large non-stick skillet turned on medium heat, place the pineapple on the skillet.
When one side of the pineapple has caramelized flip it and let the other side do the same. In the same skillet cook the eggs over-easy, just until the white is cooked, but the yolk is still runny. Then in the same pan again cook your vegan bacon.
Assembly:
Lay your vegan bacon down in a plus symbol, so that when everything else goes on top you can see it.
Lather a piece of toast in the spicy sauce, then place it on top of the vegan bacon.
Place the egg on the bread.
Put the pineapple ring on top of the egg, so that through the hole in the pineapple you can see just the egg yolk.
Add cilantro to add color and taste.
Enjoy
The Kitchen Twins!