This is a quick recipe for a delicious raspberry banana almond milk smoothie.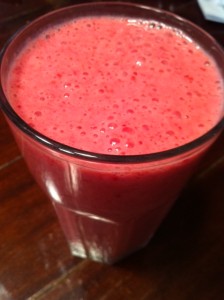 You Will Need:
3/4 cup unsweetened almond milk

1/2 banana

about half a cup frozen raspberries

blender
Take out a blender and put all of your ingredients into the blender. Ice chop until smooth. Then you have a perfect smoothie.
Enjoy, Emily : )