Good Morning!
Here I am flipping a crepe for the first time. We love crepes and have tried a bunch of gluten free recipes, but we like this one the best. It's a variation on Richard Grausman's dessert crepes from his French Classic Cookbook. These are nice for breakfast or for dessert.
Ingredients:
2/3 cup plus 2 Tablespoons buckwheat flour
1/3 cup Pamela's Baking and Pancake Mix
1 1/2 cup milk (we used plain almond milk)
3 eggs
2 Tablespoons sugar
3 Tablespoons melted butter
Instructions:
Whisk first 4 ingredients together. Let sit in fridge for about 30 minutes. Why? Because this makes a sturdier crepe.
Just before making your crepes add in your melted butter.
To make Crepe, pour in 2 tablespoons of batter into a preheated non-stick pan. Flip when edges are just browning.
Eat alone or add sprinkle of sugar or some jam.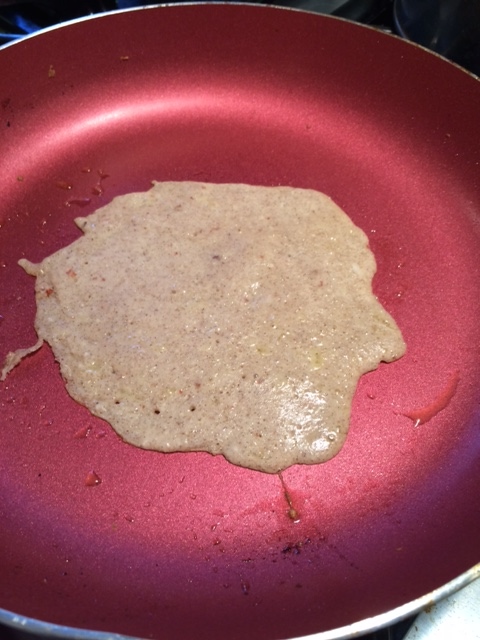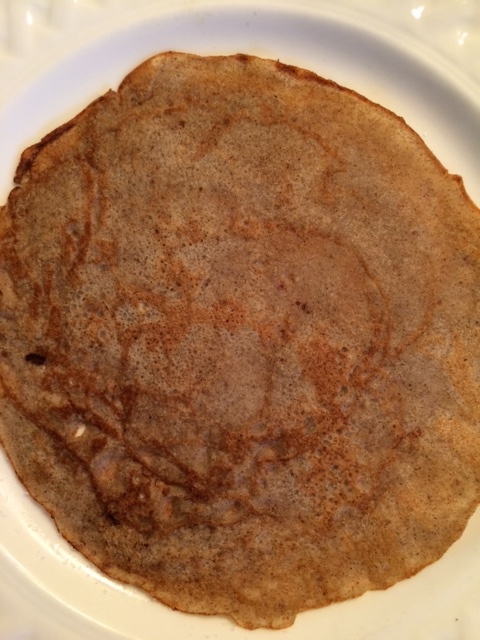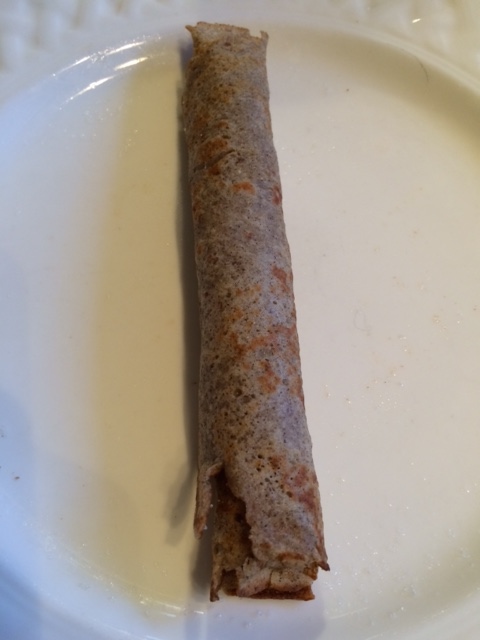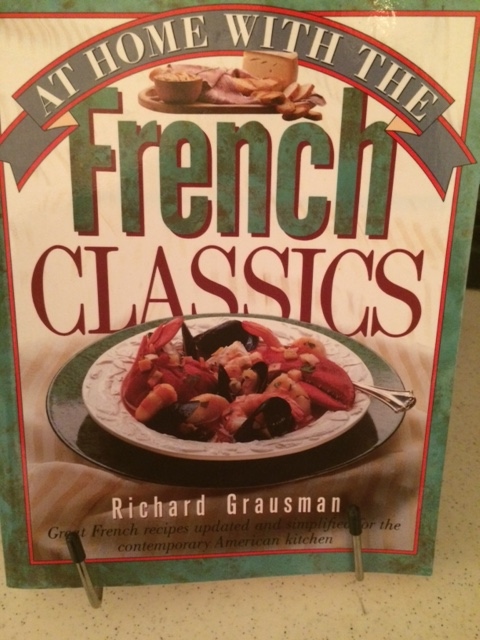 YUM!!!
Emily