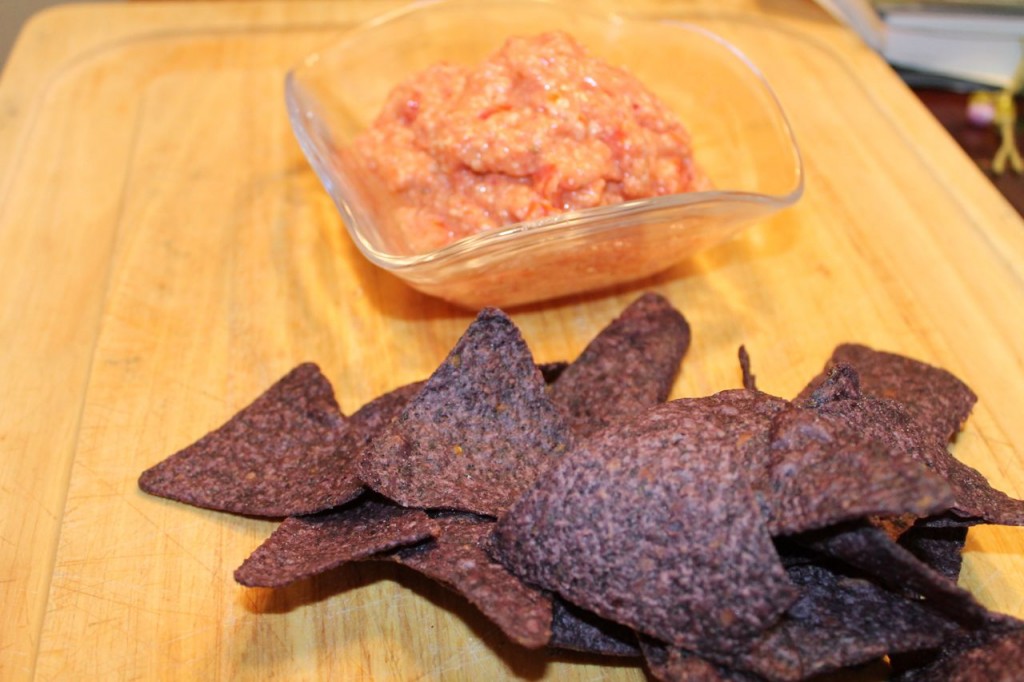 My first creamy salsa used avocado and my second creamy salsa uses my secret ingredient of raw cashews to make it creamy. It is simple and delicious. Wanting creamy salsa, but not having avocado I asked my mom if I could use cashews because we make a creamy sauce using cashews so I thought it could work here. And it did and then the fun began making and eating it!  Just so you know how good it is, I had to make a second batch right away because my family ate the first batch so quickly.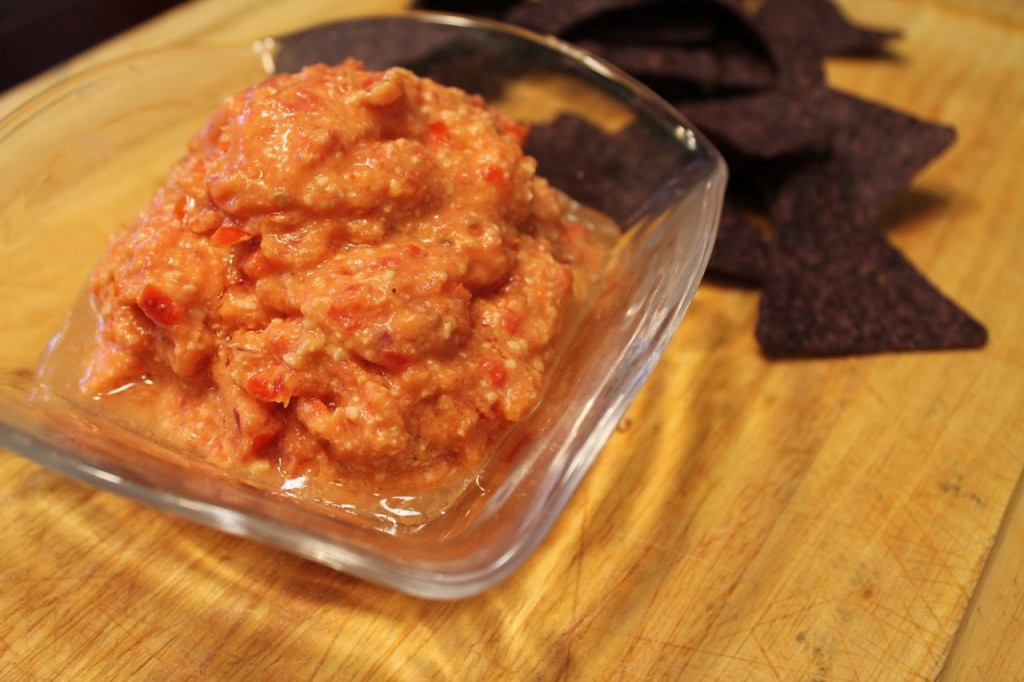 Ingredients:
1/4 cup raw cashews
1 Tablespoon water
1/8 cup purple onion
1 cup cherry tomatoes (because they are sweetest)
1 teaspoon white wine vinegar
2 teaspoons olive oil
couple pinches salt
couple grinds of black pepper
We love purple cabbage as chips as well as blue corn chips.
Instructions:
First combine water and cashews in a blender and blend this until smooth.  Then add all other ingredients and blend until it's thick and smooth. Serve with your favorite chips or enjoy our suggestions above.
If you want to try the creamy salsa using avocado click here
Enjoy.
Lyla (:
The Kitchen Twins