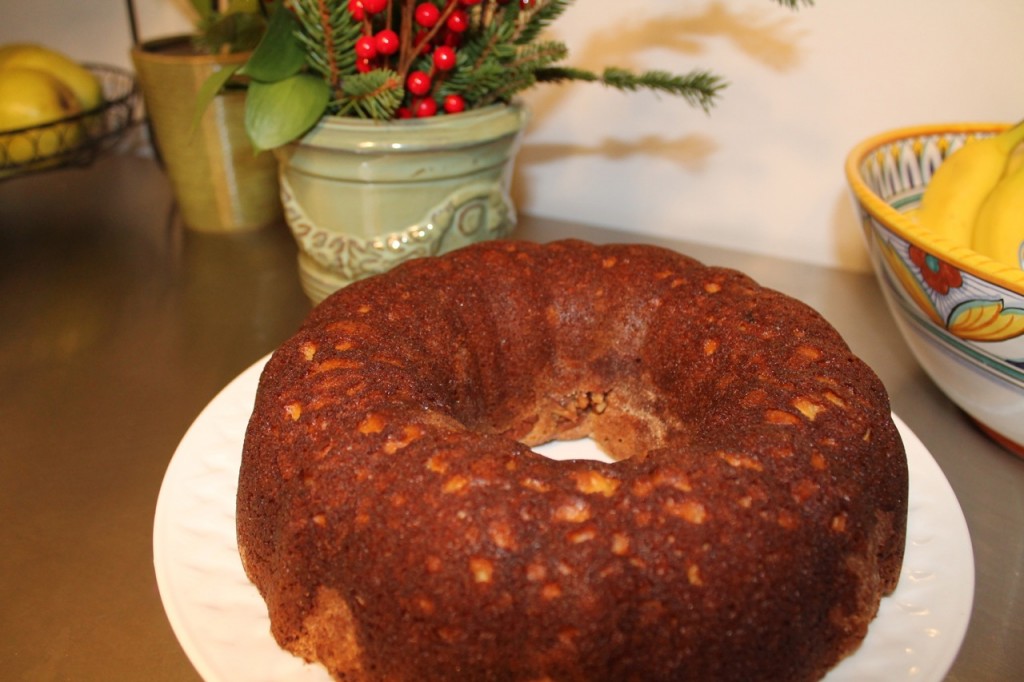 Every Christmas we have brunch at our house and we always make our grandmother's recipe for Cinnamon Pecan Coffee Cake. The original recipe is from 1967 and it was given to our grandmother by her long time neighbor, Mrs. Stark. That recipe does not have nuts, but we like them so we added them. We make the coffee cake with our grandmother every Christmas morning right after we open our stockings.  It's one of the traditions we love. It's the best coffee cake we have ever had and it's also really easy and fun to make.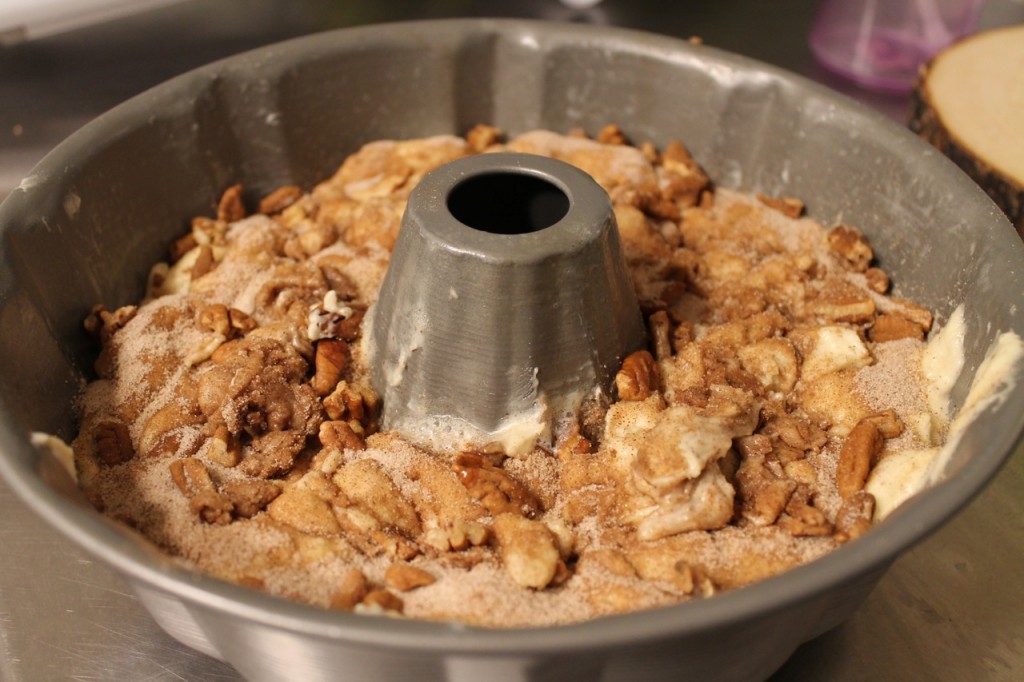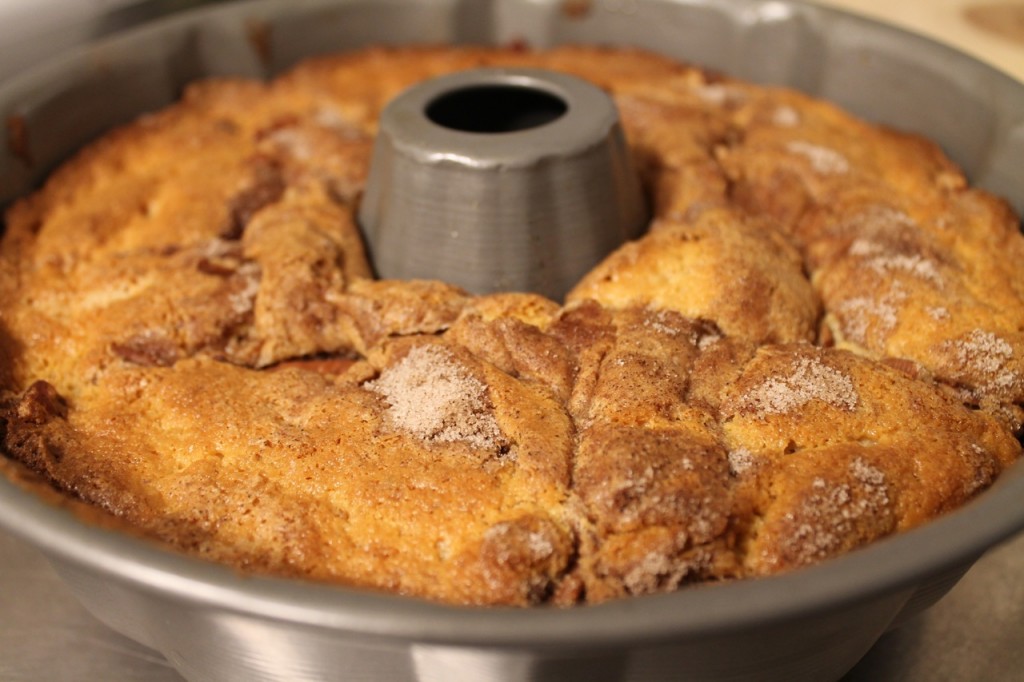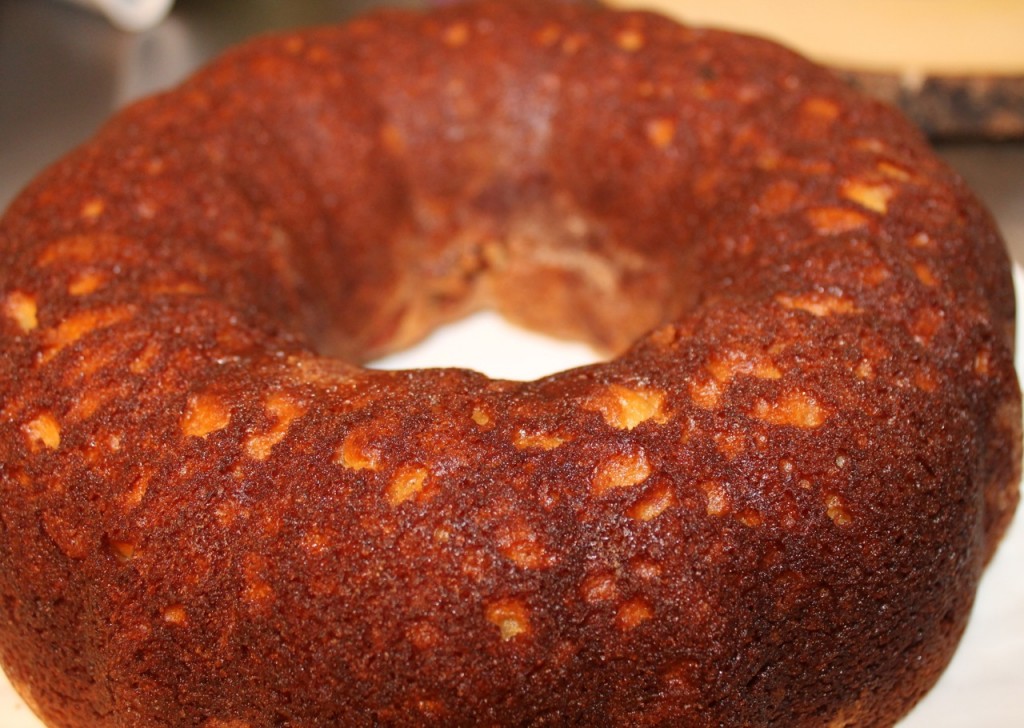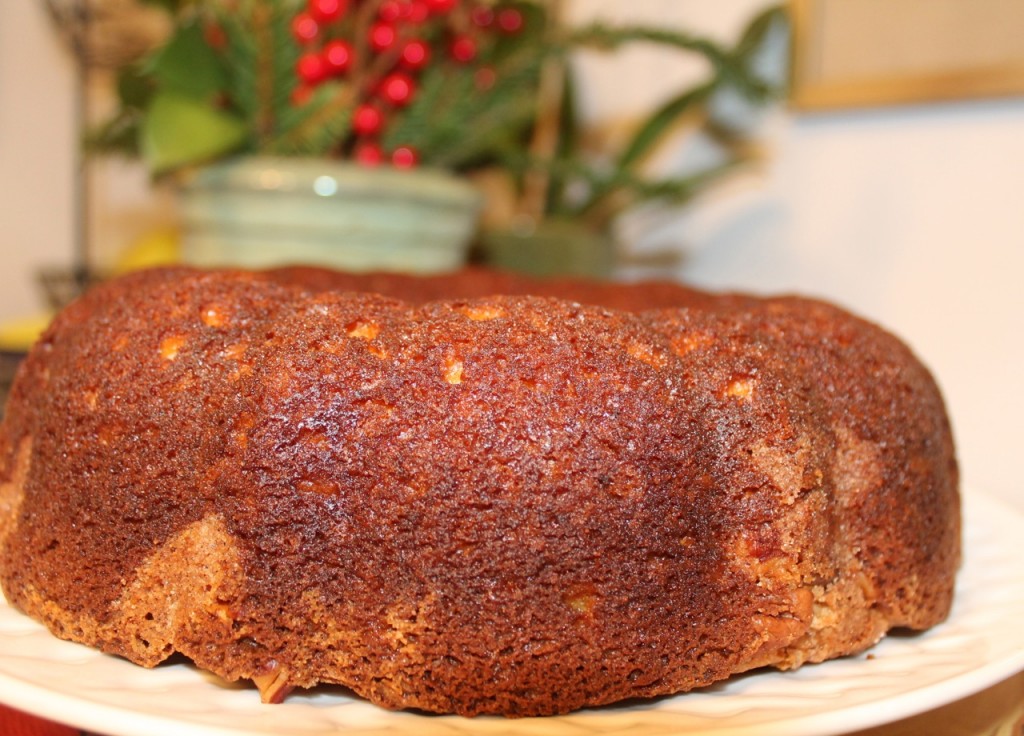 Cake Ingredients
1 stick unsalted butter, softened
1 cup white cane sugar
1 cup sour cream
2 eggs
1 teaspoon vanilla extract
2 cups all purpose flour (we use a gluten free baking mix. If you use this and it already contains baking powder and baking soda, you do not need to add in the baking soda or baking powder below)
1 teaspoon baking soda (only if using all purple flour)*
1 teaspoon baking powder (only if using all purple flour)*
Cinnamon Pecan Filling Ingredients (mix in a separate bowl)
1/2 cup sugar
1 Tablespoon cinnamon
1/3rd cup chopped pecans
Instructions
Preheat oven to 350 degrees F.
Grease a bundt pan very well with butter or cooking spray.
Using a stand or hand held mixer, cream the sugar with the butter. Add eggs, vanilla and sour cream and blend. Slowly mix in the flour and baking soda* and baking powder*.
Add the cake batter evenly into the greased bundt pan.
In a separate bowl, mix all Cinnamon Pecan Filling ingredients together and sprinkle this mix onto of the cake batter. Then take a knife and cut the filling into the batter by slowly pushing the knife up and down and cutting the top so the cinnamon sugar and pecans go into the cake batter. Don't mix it in.
Bake for 40-50 minutes. To test if it is done, insert a knife into the cake and if it comes out clean it's done.
Wait until it cools before you take the cake out of the bunt pan. We have not waited before because we are impatient but the all of the good stuff sticks into the pan. When it's cool, put a plate on top of the bundt pan and flip it over so the cake lands right side up on the plate! Use a serrated knife to cut.
Enjoy!
Emily and Lyla
The Kitchen Twins