This recipe has come a long way with us. In pre-school we had to all bring in a recipe, Lyla brought in this one, and I brought in pancakes (coming soon). Lyla loved making this recipe and so did I.This is a quick, simple, sticky, but fun recipe! 
Ingredients:
2 bananas (lightly spotted)
About 1 teaspoon butter (we like earth balance)
1 tablespoon brown sugar
Instructions:
Take two spotted, brown bananas, peel and slice in half the long way and then in half again.

Take out a pan and put your stove on medium

Melt a slice of butter, we would recommend and prefer Earth Balance butter.

Now, add your bananas, wait until the bananas have a sticky, light brown coating.

Stir the bananas around and add a tablespoon of brown sugar. Make sure you wait until the bananas have a very sticky dark brown coding (the caramel) and then flip until the other side looks the same.

Stir around a little more and then turn your stove off. Let cool for three minutes, and then you can serve this delicious dish as a dessert, or as breakfast in a crepe (find on this blog).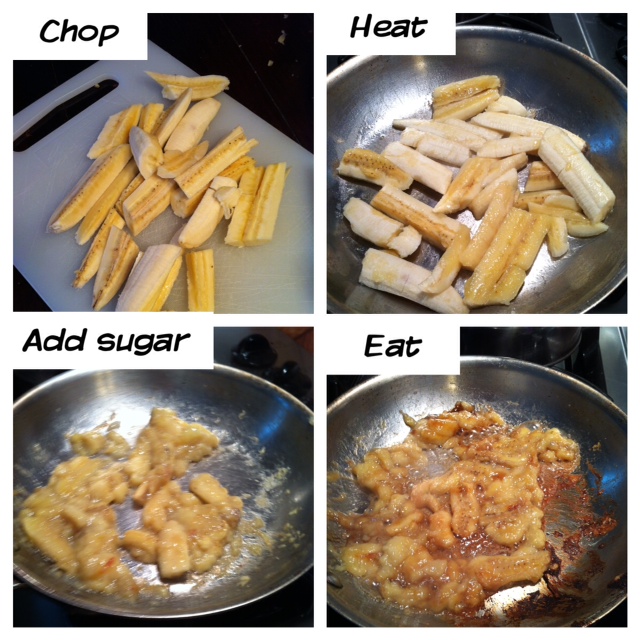 Anyway you eat it, enjoy it,
Emily and Lyla