We are just back from Nashville where we filmed a tv cooking segment. We had so much fun, except for our 3 cancelled flights and getting up at 3:20 in the morning to make our flight home. But we decided we were lucky because we got to see more of Nashville and eat at so many yummy restaurants (Lockeland Table, Adele's, Milk and Honey, and Nada). We know pecans are a big thing in the south so this recipe for Butter Pecan Nice Cream is in honor of our trip (And there happen to be pecans in the recipe we made on the segment). We like butter pecan ice cream but love "nice" cream which is made with frozen bananas so we combined the two.  Hope you love this as much as we do!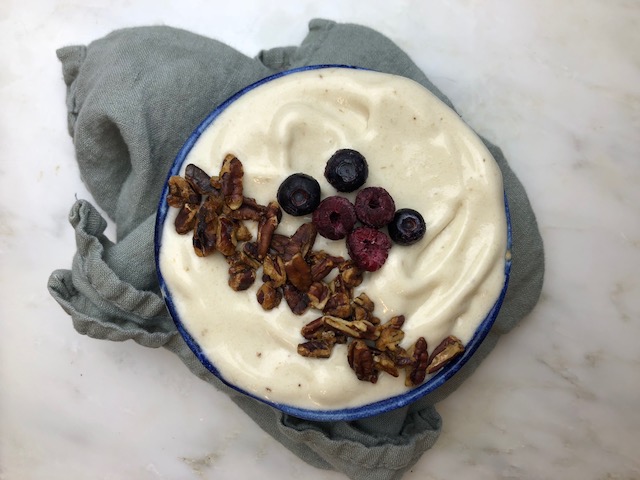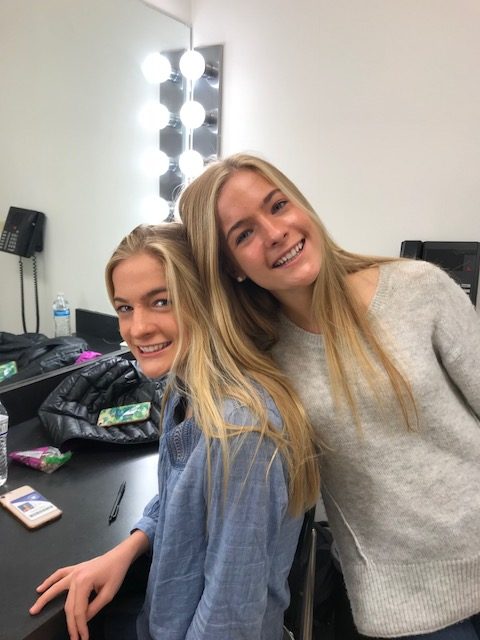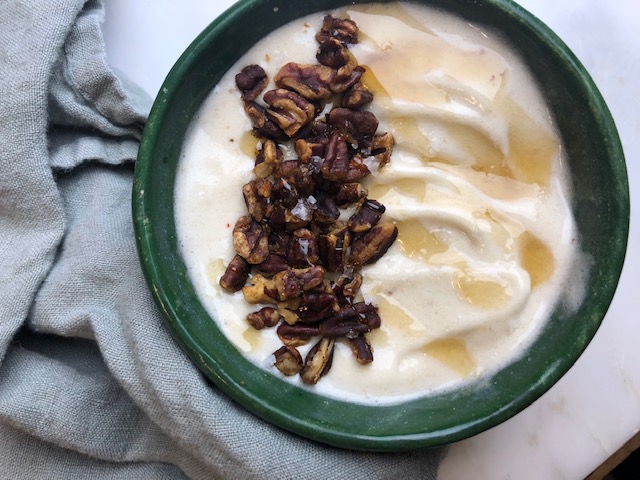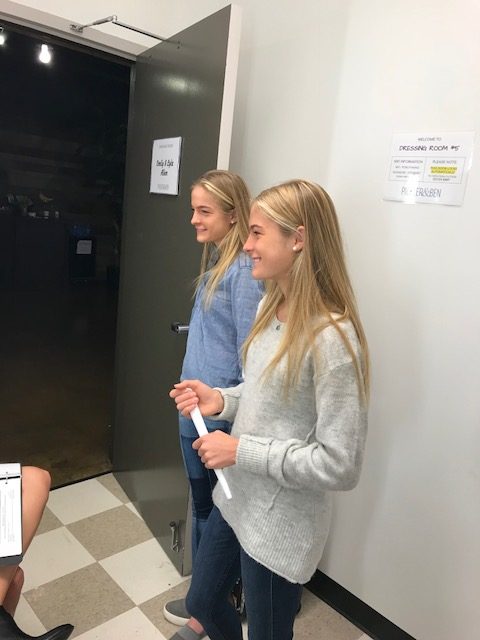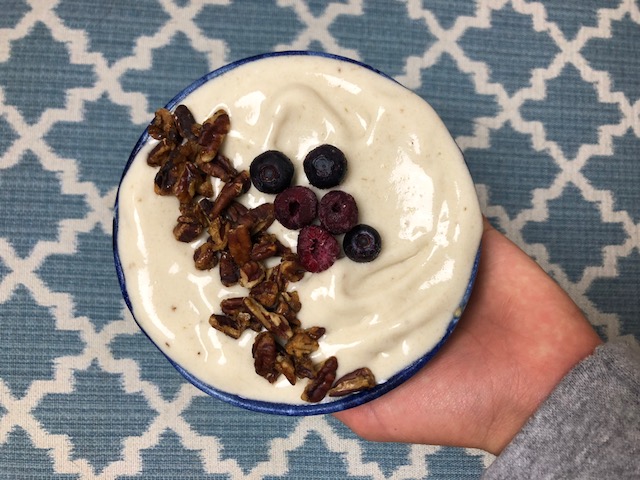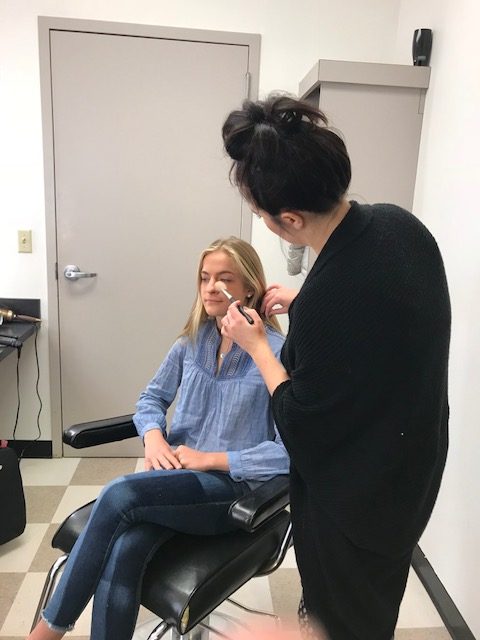 Butter Pecan Nice Cream
Ingredients:
4 frozen, sliced bananas
2 tablespoons full fat coconut milk (from a can)
3/4 teaspoon vanilla
1.5 teaspoons butter
1/2 cup chopped pecans
1 tablespoon brown sugar
Toppings: Flaked Sea Salt, Drizzle of Maple Syrup (and if you are like our mom, drizzle a little Bourbon on top)
Preparation:
Freeze peeled and sliced into coins ahead of time (for about 6 hours)
Add bananas coconut milk, and vanilla to Vitamix or food processor. Blend until creamy and consistency of ice cream.
In a small skillet, melt butter, add in pecans and brown sugar, stir until the pecans are well coated in the brown sugar and butter (about 1-2 minutes). Be careful not to burn.
Tip: Make sure you don't stick the whole banana with the peel on in the freezer. We've been lazy doing this and found out the hard way it's impossible to peel.
Happy eating1
The Kitchen Twins
Emily and Lyla
PS this is gluten free and if you can make it vegan (just use non dairy butter).