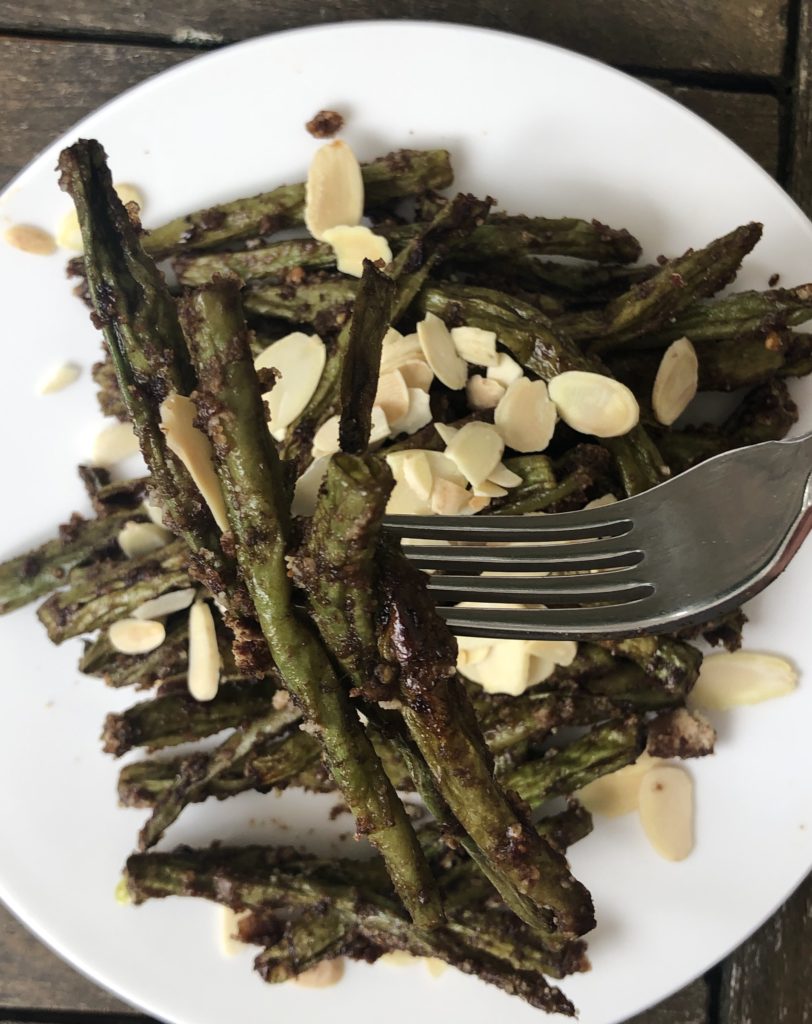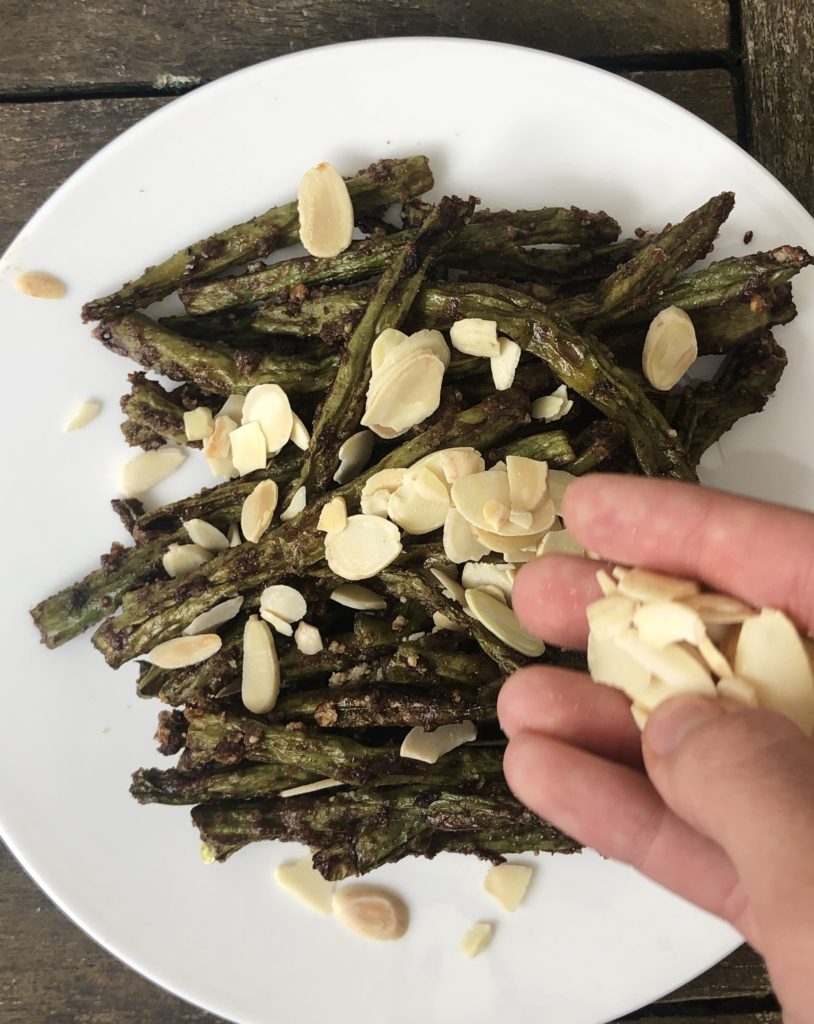 One of the endless things we love about summer is that we can cook all day every day. And because we have a grocery market right down the way from us, we go looking for new ingredients. But when we saw the string beans and how good they looked, we knew we had to make something with them. And man were they good, because as we typed up the recipe, somehow the plate of these Balsamic Glazed Strings Beans disappeared. So we hope that you enjoy as many of these as we did!
Makes: 2 servings
What You'll Need
• 12 oz string beans
• 1 tablespoon olive oil
• 1 tablespoon balsamic glaze
• 1/4 teaspoon salt
• 1/4 cup almond meal (we love using this as an alternative to breadcrumbs)
To Make
Preheat your oven to 375˚F and line a baking tray with parchment paper. Wash then cut the ends off of the string beans then put them in a bowl with the rest of the ingredients and toss until they are fully coated. Evenly spread out the string beans on the tray and bake for 20 minutes, then cool for at least 5. Eat with slivered almonds sprinkled on top, over rice, as a side, or right off the tray like us!
Enjoy!
Emily & Lyla