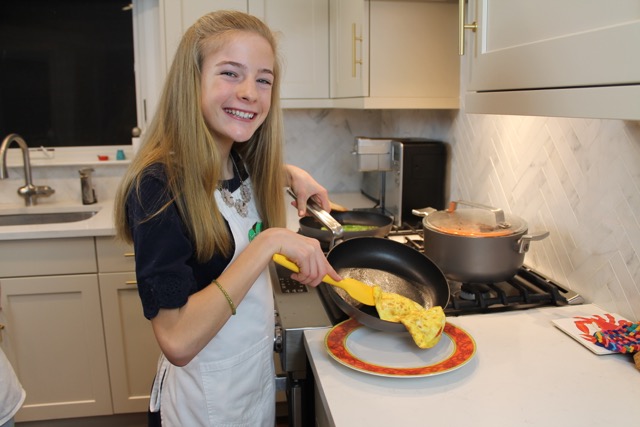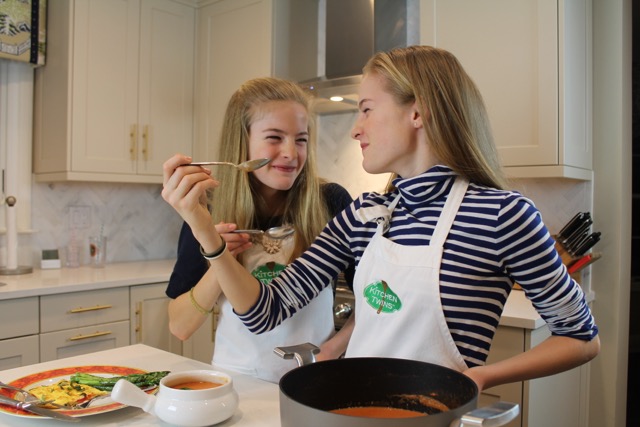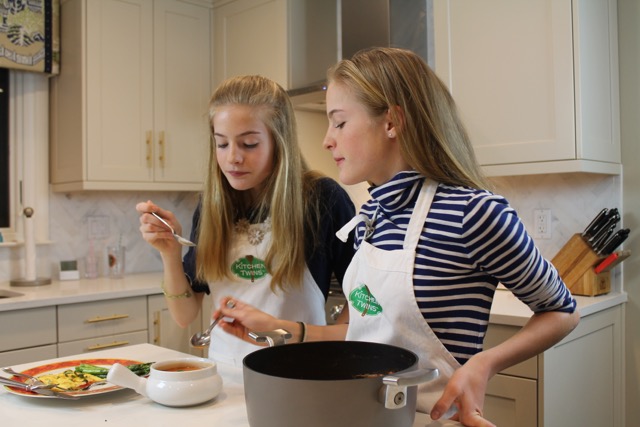 We are so honored to be attending the International Home and Housewares Show, demoing and helping with the launch of the Teorema cookware line from TVS in Italy. Michael Graves Design Group designed it and it's really cool and nice to cook with. They shared all of how they approach design and how each of their designs has a story and is inspired by something in nature (if you look at the Teorema handles, tell us what they remind you of).
The International Home and Housewares Show is basically a candy store to us and, being our first trade show, we are psyched. Ever since we were young, our parents have been going to trade shows and they would always bring back treats. In fact, our dad just went to a natural foods trade show and brought back a giant pile of treats (these treats our now lining our carryons for our trip to Chicago) .  So not only is this going to be a fun experience to be at the trade show, but also because we get to cook Pot of Gold Risotto at the trade show!  (this special recipe will be in our cookbook).
Not to sound like an advertisement or anything, but Teorema really is truly amazing. You know when you have a bad waiter in a delicious restaurant, or an amazing dinner but dirty pans to clean; it really spoils the whole meal. But with this cookware it totally boosts the experience. Why? It's non-stick, scratch-resistant, handles you can rest your spoons on, light enough for us to lift with heavy foods and oven-safe – we baked our sourdough in the stock pot!
So excited, L + E 🙂
P.S. The handle was inspired by celery so it it a spoon rest. Thanks Michael Graves design group for not only making functional, but beautiful products! The handle is also ergonomically designed so the weight is distributed evenly and the handles don't get hot.
P.S.S The line will be available at William Sonoma in the Summer of 2017: YAY!!
P.S.S.S. We have every known cookware and have moved it all to our basement because it makes our food better and easier to clean.  Now we only cook with Teorema.