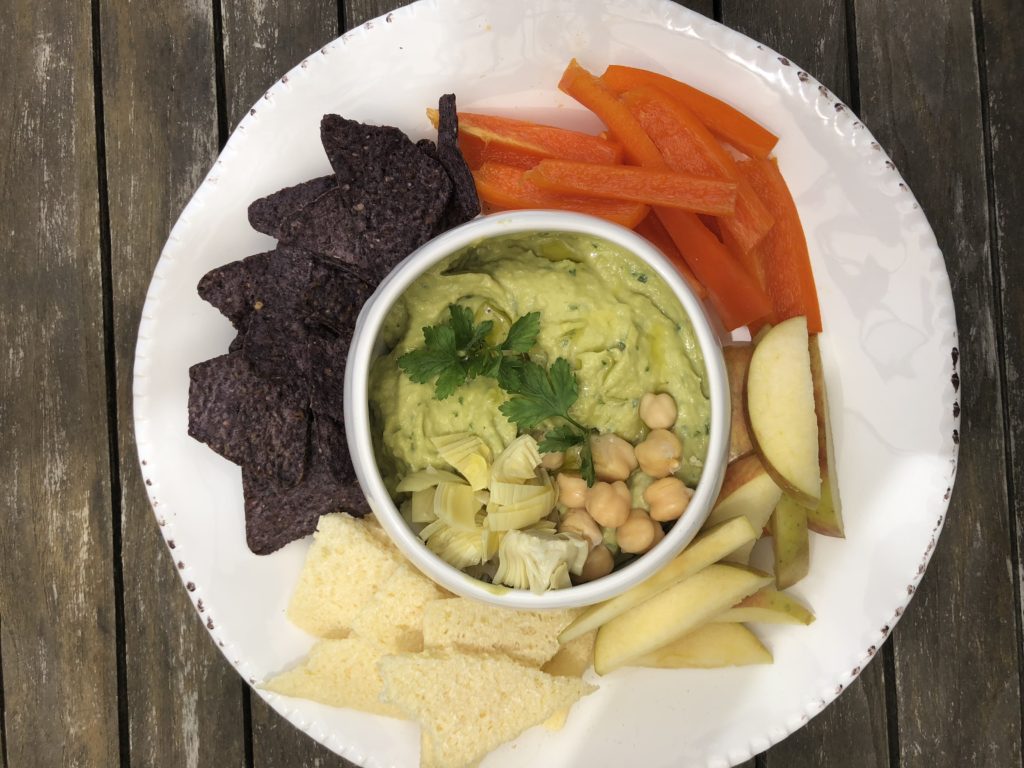 We haven't lately because our schedule had gotten so busy with ending school, lacrosse, and our cookbook! So we decided it was time we cooked up a storm and shared it with you! This recipe came from looking at what was available in our kitchen table and just throwing it in the blender! We love it because it is so versatile and happens to be gluten free and vegan! So we have decided that this hummus be used on and with anything! Whether with veggies, on crackers or in a sandwich it tastes good each and every way. Enjoy and be sure to share with us how you use this avocado artichoke hummus!
Ingredients:
1 cup chickpeas, rinsed and drained
1/2 of an avocado
2/3 cup diced artichoke hearts (you can get these in a can)
1/4 cup washed and loosely chopped parsley
1/3 + 2 TBS cup extra virgin olive oil
1 pinch salt
2 cranks pepper
Preparation:
Put all ingredients into a blender or food processor.
Blend and just like that you are ready to serve!
Serve with tortilla chips, veggies, sliced apple or put on bread or pita as a sandwich spread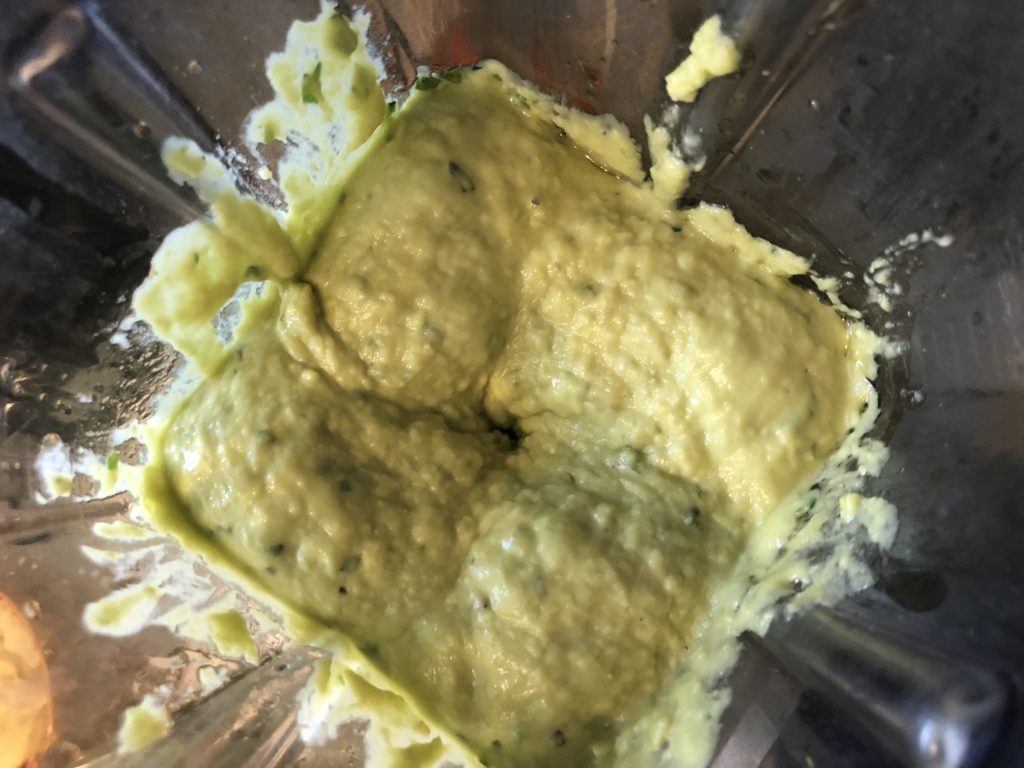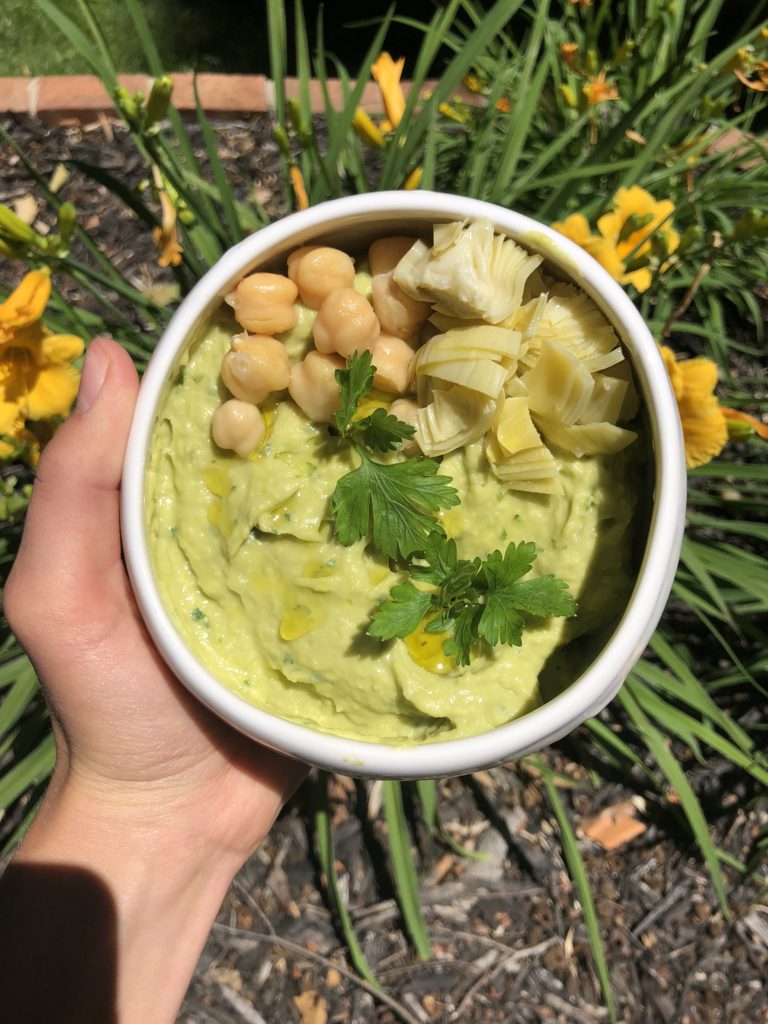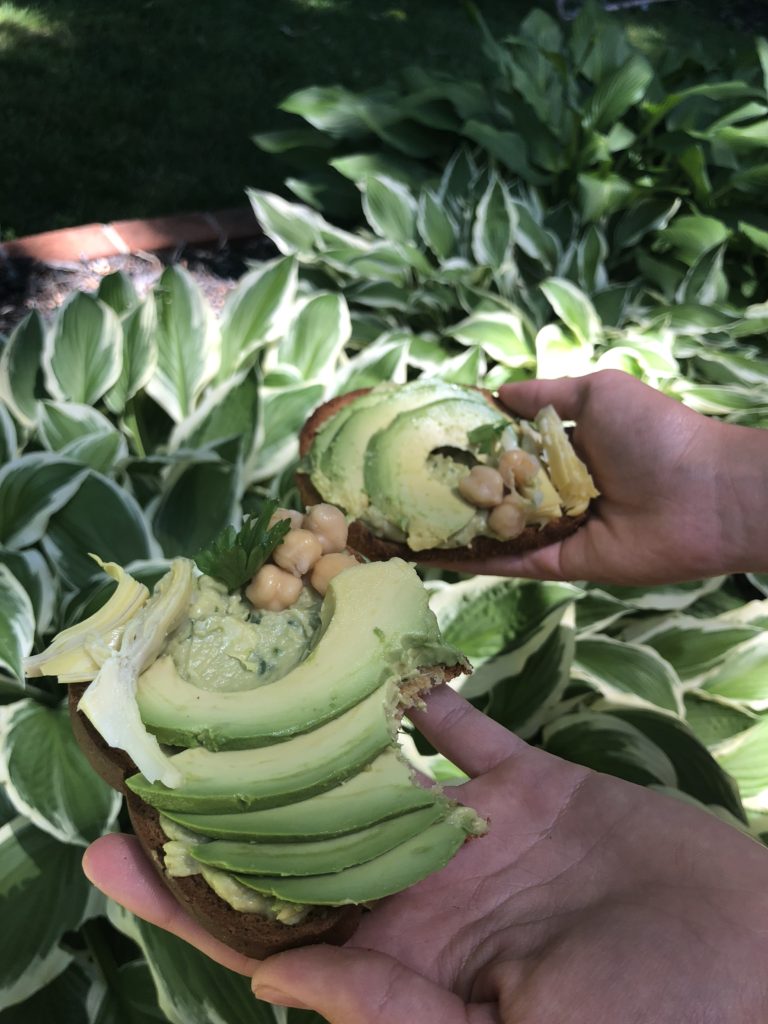 This is also vegan, gluten free and has nice protein because of the chickpeas.
Enjoy,
Emily & Lyla 🙂