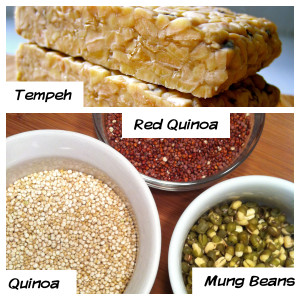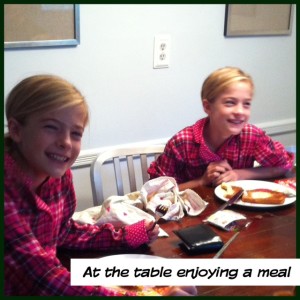 Welcome to our first blog posts! Enjoy a little from both of us… Lyla & Emily
Quinoa, Tempeh, and Mung Beans are all unusual specimens of food, and I know that. About last year I tried these foods. I wasn't positive about trying them, but just one little bite and I was ready to try and explore more cultures of food.
You can use these foods in many different ways. We like mung beans cold mixed with chopped apple or peaches, avocado, olive oil and salt.  Also, it's good hot with a little olive oil and parm cheese  (the veggie kind). We take this to school in a thermos.
Quinoa is yummy with all sorts of stuff like walnuts, chick peas, goat cheese and good as a filling in a burrito when mixed with black beans.
Tempeh is good for veggie tacos or even a tempeh version of "chicken wings" (my dad makes these).  It can be a little bitter so we are still practicing cooking it.
I will begin sharing recipes soon. Enjoy!   – Lyla (read below for my sister's post on good ingredients).
Unique Foods (by Emily)
You might be reading my blog and think 'where is the meat? Is she a vegetarian?' Well, if you were thinking that you are close to correct, my family and i are all pescatarian (pescatarian means you are close to vegetarian, but you eat seafood).
Being Pescatarian is not as hard as you might think it is. we have found all these unique foods that match our taste, some of them are…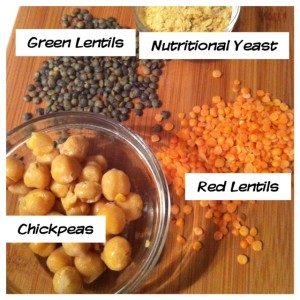 -Red, green or black lentils (you might have tasted, seen, touched or heard of this food. It's pretty common and we love them.)
 -White, black beans and chick peas (great for salads or we take to school on their own or roast the chick peas.)
 -Nutritional yeast (this tastes like parm cheese so we're told. We sprinkle on roasted veggies or put in soups.)
Well now that you know a little about my food ways, you can try them out, and then see if you think they are as good as I think they are.
Hope you enjoy.    -Emily