On our lake, we have a "special" recreation association. This rec program allows swim lessons and weekly hikes, crafts, and fun active things.
This is us at sailing with our friend Elle. And another picture of us at a hike to a local lake.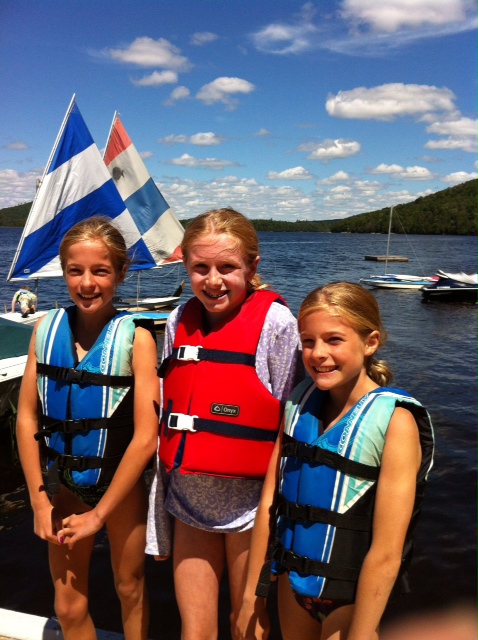 My sister and me are on our last year of swim lessons. This year (and last year) swim lessons were located at our neighbors dock.
This is a picture from our dock to the swim lesson dock.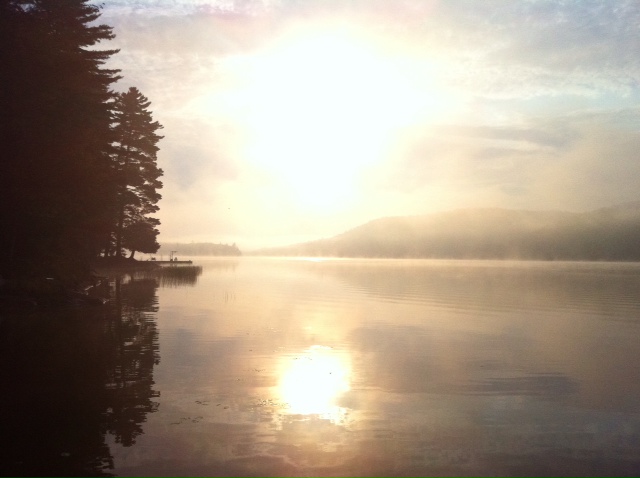 We enjoyed  paddle boarding down to them even to see the younger kids. This is a picture of me and Lyla and our cousins Andrew and Ethan paddling to swim lessons.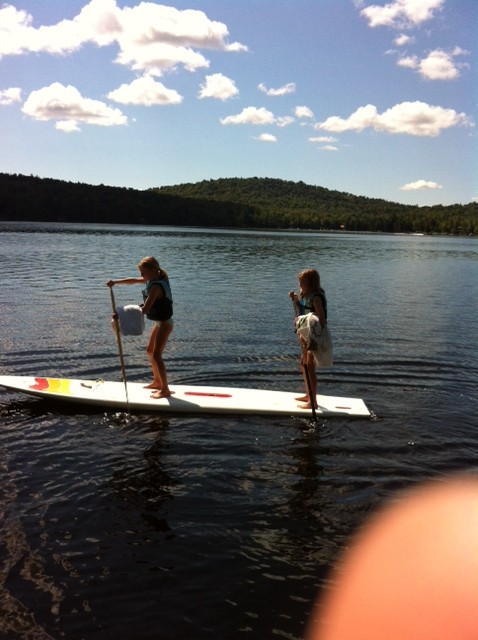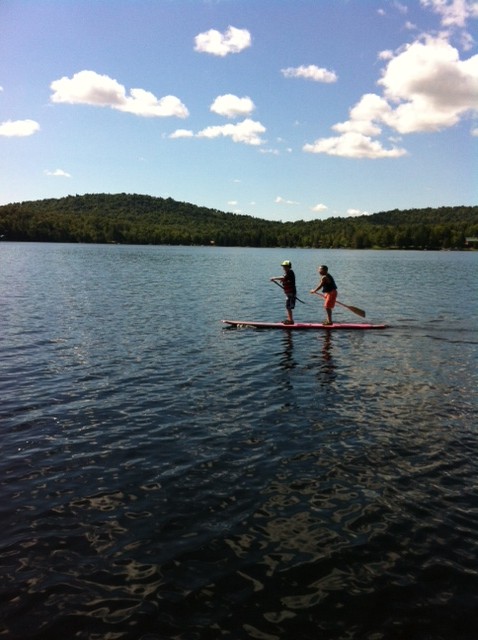 Our teacher, Kurt, makes swim lessons some what fun. For example we have a goal to swim to my families floating dock that includes a water slide and diving board. We love spending time on it, especially with friends. So this is a nice 1-3 minutes where we can enjoy our time. Every Friday we have a catch Katie K. event! Katie K. is a really fast swimmer. Catching her pushes ourselves to go faster and focus more. Though none of us made it, we still had fun. 
 In my swim lesson group, we have Lyla, Andrew, Mark, Ellrose, Jameson, Alex, Will, and Lucy, my older, thoughtful cousin. 
                                                     Hope you are enjoying your summer!
                                                       Emily